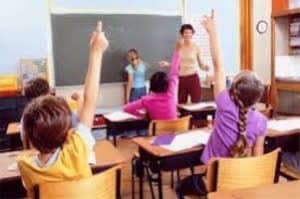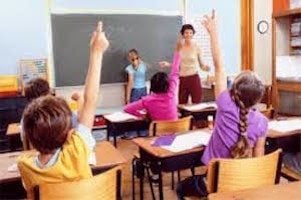 DonorsChoose announced on Thursday it has expanded its classroom funding platform to support Student Life Essentials projects, which will now include warm, clean clothing; personal hygiene items like deodorant and toothpaste; and food, with the goal of removing barriers to help students focus and succeed in school.
As part of the expansion launch, supporters have contributed $1 million to match citizen donations to these projects nationwide. These contributors include Acton Family Fund; AT&T; John Langan and Judy Nadell, co-owners of Townsend Press; Morgridge Family Foundation; Scott and Olivia Rofey; Kathleen and Chip Rosenbloom; and Biz and Livia Stone.
DonorsChoose also announced it has partnered with lifestyle brand Warby Parker to provide funding for eye exams and eyewear, currently being piloted in
New York City
.
Warby Parker
 has reportedly pledged
$100,000
to match citizen donations to these requests on the funding platform. This partnership is notably part of a larger initiative by the company known as the Pupils Project, which aims to provide access to eyeglasses and improve the academic performance of students in need across the U.S. 
Charles Best
, founder of DonorsChoose, commented:
"When students come to school hungry, cold, uncomfortable, or self-conscious, it's very difficult for them to focus on learning. Teachers are often the first to recognize a student in need, and we want them to have the tools to help. For 17 years, DonorsChoose.org has been the place for teachers to request the classroom materials they need to give their students a great education. We're so grateful to our Student Life Essentials supporters for helping us expand beyond classroom resources to bring essential items to the students who need them most."
Neil Blumenthal, co-founder and co-CEO of Warby Parker, added:
"Warby Parker is committed to providing access to eyecare and eyeglasses to school children in need in New York City. Teachers can often be a child's best advocate for vision health and frequently identify the problem first. We're proud to be part of the DonorsChoose.org Student Life Essentials project launch and look forward to championing the program as it expands. This partnership brings us one step closer to our goal of solving the issue of vision disability among students in the U.S."
Sponsored