Real estate crowdfunding platform Sharestates announced on Thursday it received a nomination for LendIt Conference Industry Awards' emerging real estate platform award. The winner will be announced on March 7th at the Edison Ballroom in New York City.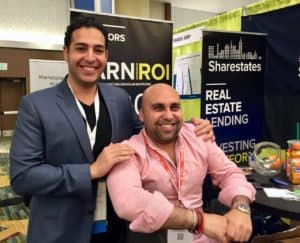 Speaking about the nomination, Allen Shayanfekr, co-founder and CEO of Sharestates, stated:
"We would like to thank the committee for acknowledging us as a candidate for this prestigious award. Our ability to deliver on our mission is a product of the comradery displayed by our peers working together to introduce crowdfunding's ability to participate in the global financial marketplace, more specifically in real estate. This level of recognition validates the hard work that we are putting into growing our brand in this exciting new space. We are confident in our ability to provide investors with solid risk-adjusted returns while giving borrowers financing with precision, speed and ideal pricing."
Peter Renton, Chairman and co-founder of the LendIt Conference, also commented:
"The first annual LendIt Awards is a community celebration designed to recognize and bring awareness to the exceptional companies in our industry. Recognizing young platforms like Sharestates, that have stepped into the fintech space and made a big impact so early on, is part of the LendIt mission. We wish Sharestates and all the nominees the best of luck."
The LendIt Conference will host 2,400 companies, 100 media partners and 5,000 attendees representing more than 40 countries next month. As of December 31, 2016, Sharestates has reportedly funded over $275 million in loan volume while returning more than $151 million to investors.