SME lender Funding Circle announced on Wednesday that Community Investment Management (CIM), an investment firm focused on marketplace lending, will finance an additional $100 million in loans to businesses originated through Funding Circle in the U.S. According to the online lending platform, the multi-year agreement will allow it to provide further injection of capital into the country's small business sector.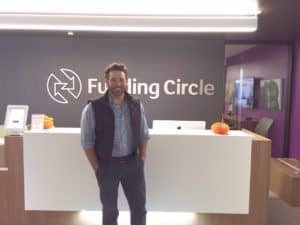 Speaking about the agreement,  Sam Hodges, co-founder and US managing director at Funding Circle, stated:
"We are thrilled to extend our partnership with CIM, who shares our values and mission to help small businesses grow and thrive. Together, through this additional investment, we can help even more businesses access the transparent and responsible financing they need to stimulate job creation and economic growth in their local communities."
Jacob Haar, Managing Partner at CIM, added:
"Funding Circle is a leader in innovative lending to small businesses who are underserved by traditional lenders. We are pleased to expand our relationship to further empower small businesses across the United States with responsible financing."
Since its launch in 2010, investors on Funding Circle, which includes 60,000 individuals, financial institutions, government, and the listed Funding Circle SME Income Fund, have helped more than 25,000 businesses globally access $3 billion in transparent and affordable financing. Funding Circle has reportedly lent over £100 million each month since November. The lender closed on a $100 million funding round in January led by Accel.