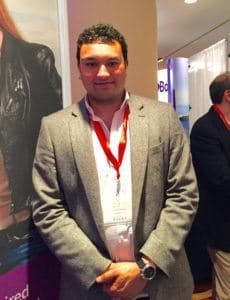 SME lender Funding Circle has reportedly topped £2 billion in lending. The SME marketplace lender is closing in on UK's largest online lender Zopa that announced in January it had surpassed the £2 billion mark. Of course Funding Circle is an international operation with lending occurring in the US and elsewhere in continental Europe. So far, Zopa has satisfied itself with just the UK market.
The news was revealed by AltFi, a data and news platform that tracks cumulative originations.  They also report that Funding Circle has lent over £100 million each month since November. Crowdfund Insider reached out to Funding Circle for a comment but they are not prepared to say anything on the milestone – yet.
Funding Circle closed on a $100 million funding round in January led by Accel. The additional capital bodes well for the platform as it gears up for the rest of the year.
In January, the Peer to Peer Finance Association released their quarterly numbers that indicated solid growth for the P2P sector in the UK. Both borrowers and lenders increased in Q4 as lending accelerated.