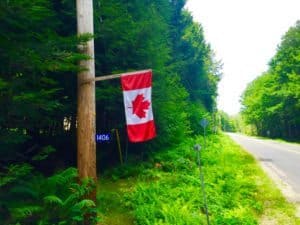 Finding and allocating money public projects including urban improvements is hard. Constituents never want to see their taxes increase and inevitably some people support certain projects. Others, not so much. Randy Hillier, MPP for Lanark-Frontenac & Addington in Ontario, believes he has the solution. Hillier has crafted a crowdfunding for municipalities to "Kickstart" public projects.  The Legislative Assembly of Ontario is prepared to debate the bill for the first time on March 30th.
The bill, as written now, requires the Minister of Tourism to launch and maintain a website for crowdfunding projects that benefit local communities.  The Minister would then review, and perhaps approve, the project and if approved will allow constituents to donate online to the project. The Kickstarting Public Participation Act will allow municipal projects to accept donations for 120 days. If the campaign has not hit the targeted amount within that time frame, it is canceled. Excessive contributions are returned to donors.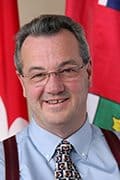 Speaking to InsideOttawayValley, Hillier explains his concept;
"At a time when municipalities struggle to balance the competing needs of their budgets, community projects are not always a priority and issues can often be overlooked, leaving citizens feeling ignored. Civic crowdfunding has become a popular mechanism to solve this problem by providing the community with a method of actively engaging in the development process of public projects … I believe that an accessible crowdfunding platform for municipalities will help local governments get started on public projects while empowering citizens to be directly involved in the development of their community."
In a sense, the bill is a voluntary tax. People may directly choose to support, or not, municipal projects. Perhaps the best voluntary tax is the Lottery where people contribute money to the government on the longshot chance of earning back more than they give – an improbable event. But at the same time, this bill may be a better way to skip the local fundraising events and pancake dinners and contribute quickly and easily online. Of course, much of this depends on what type of projects make it to the provincial crowdfunding site if the bill is passed into law.