Highlights of China's central bank's briefing on financial reform & development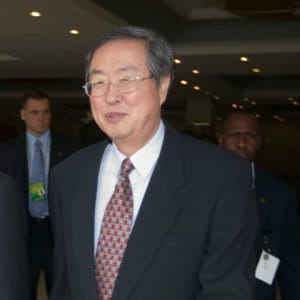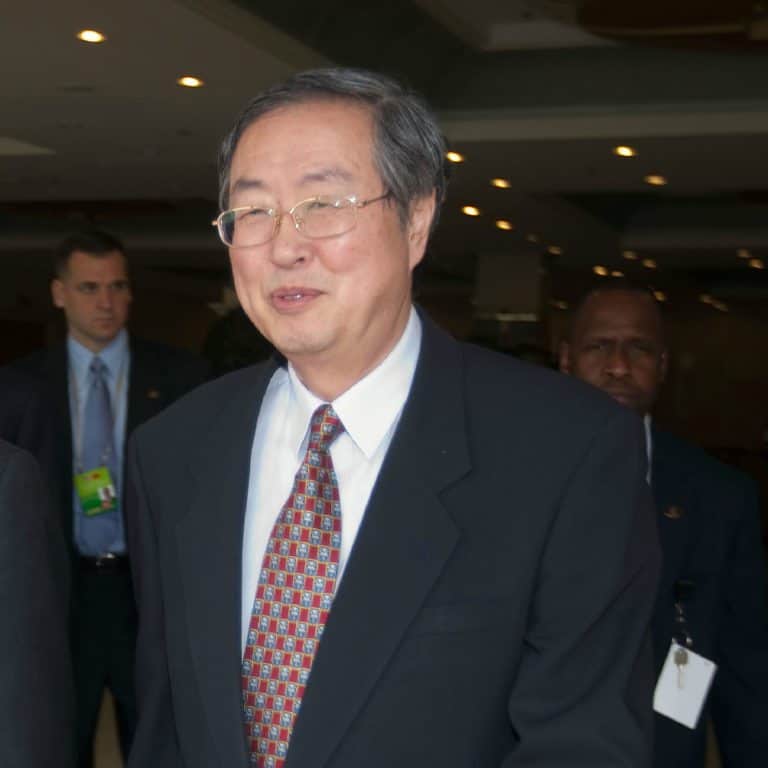 Last Friday, the People's Bank of China briefed media on China's financial reform and developments on the sidelines of the Two Sessions in Beijing.‍
Officials attending the press conference included:
Zhou Xiaochuan: Governor of the People's Bank of China

Pan Gongsheng: Deputy Governor of the People's Bank of China and Administrator of the State Administration of Foreign Exchange
Yi Gang: Deputy Governor of the People's Bank of China
Fan Yifei: Deputy Governor of the People's Bank of China
The highlights of the press conference included:
The central bank highly encourages and supports the development of Fintech. At the press conference, Governor Zhou Xiaochuan stressed that China has made great achievements on financial technology, and the central bank was actively working on digital currency and new technologies such as blockchain, which would promote the development of the whole finance market.
In particular, he emphasized that the development of technology would boost the payment industry by providing more payment channels.
The central bank hopes to cooperate with fintech startups and giants to engage in the development of financial technology. Meanwhile, the central bank will strengthen the supervision towards fintech industry to solve issues including unlicensed business activity, invasion of customer privacy and product unsafety.
The central bank is to strengthen the regulation on third-party payment platforms. Deputy Governor of the People's Bank of China said the issues of third-party payment platforms mainly centralized in two aspects:

There are too many participants in the payment industry, which causes the unevenness between market supply and demand. The number of third-party payment platforms was far beyond demand, which resulted in the excessive competition within the industry.

Unsound internal controls and incomplete risk management system of payment institutions have been threatening interests of consumers. The central bank would take action to improve the regulation of payment institutions and solve problems such as the invasion of customer privacy and embezzlement of client funds.
The People's Bank of China issued "Measures for the Custody of Clients' Reserves of Payment Institutions" earlier this year to standardize the provisions management of payment institutions.
(Source: The Paper. cn)
UnionPay Launches Blockchain-Based Credit Integration and Sharing System


On March 8, China UnionPay Data Services and Gingkoo jointly launched a blockchain based credit integration and sharing system.
The system uses blockchain technology to improve inter-bank credit card points management, and it enables clients to redeem points across banks. So far, the system has been tested among several banks.
The system is built on Gingkoo's Xingchain, which replaces the original credit card points management system. Firstly, the system applies Distributed ledger Technology (DLT) to replace the original credit card account management system. Secondly, the original credit card points system and payment gateway are connected through forward transactions, which will be replaced by P2P network of blockchain. Moreover, the new system also uses smart contract to take record of transactions. 
As a subsidiary of China UnionPay, China UnionPay Data Services is a card data processing outsourcing service provider. It has provided card data processing services for more than 170 commercial banks in China. (Source: 01caijing)
CBRC to Regulate Micro-Credit Companies
China Banking Regulatory Commission (CBRC) is formulating new regulations to strengthen the supervision towards micro-credit companies.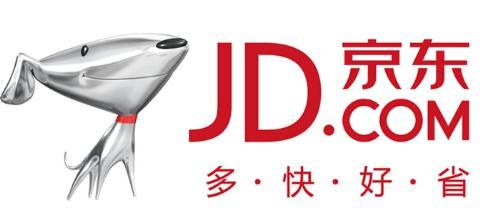 In recent years, micro-credit companies have mushroomed in China and have become an important component and supplementary power of the credit market. The number of micro-credit companies increased to 8673 by the end of 2016, from fewer than 2600 in 2011.
Some big Chinese companies, including Wanda, Ctrip, and LeEco, have gradually developed microfinance businesses. Earlier this month, JD Finance was separated from Jingdong (JD.com), and its valuation reached 50 billion yuan (7.2 billion US dollar).
According to Li Junfeng, China Banking Regulatory Commission Inclusive Finance Director, the government highly supported internet companies to develop loan business. However, some so-called Internet microfinance companies did not have an essential customer base, technology, and data. The government must consummate the framework of regulation to improve risk prevention in the microfinance market. (Source: FTChinese)
Dianrong.com and FNConn Jointly Introduce a Blockchain-based Supply Chain Finance Solution
On March 6, Dianrong.com and FNConn Financial Services announced to launch a blockchain based supply chain finance solution "ChaindFinance" at LendIt USA.
Supply chain finance works for companies on both sides of the supply chain. Buying organizations can extend their payment terms, and suppliers can get paid earlier, which makes it a true win-win solution for both trading partners.
"ChaindFinance" aims to help buyers and suppliers to craft supply chain finance plans that fit the evolving needs of both parties, especially for the SMEs which do not conduct direct business with core companies.
Soul Htite, co-founder and CEO of Dianrong.com, said that "ChaindFinance" had been successfully tested in the electronic manufacturing supply chain, and the company had already issued a number of online loans to some buyers. Besides, Dianrong.com and FNConn financial services established an online platform to offer supply chain finance solutions, which would be mainly for electronics manufacturing, automotive and clothing industry.
Founded in 2012, Dianrong.com has issued more than 300 million US dollars of loans, and it joined business blockchain consortium Hyperledger in last year.
FNConn financial services was founded in 2013, and it is the supply chain financial services provider of Foxconn. (Source: 01caijing)
NEXTDATA raises $10 million in Series A Funding from multiple investors
Big data company NEXTDATA has raised $10 million in Series A funding from Shunwei Capital, Crystal Stream Capital, Baidu Ventures. Previous investor 360.com also invested in this round.
The founder of NEXTDATA Tang Huijun said the fund would be used for product development, technological innovation, market development and talent introduction.
Established in 2015, NEXTDATA is committed to developing artificial intelligence and big data technology and solving fraud issues for clients. It has introduced several anti-fraud products to improve the safety of financial market.
The clients of NEXTDATA spread across industries of payment, social media, e-commerce, video game, O2O and etc. It also has reached strategic cooperation with numbers of big companies: CITIC Bank, 360.com, Xiaomi, IQIYI, KuGou Networks and so on. (Source: Tencent Tech)
Auto Fintech Platform Daikuan Raises 20 Billion Yuan from Zhongtai Securities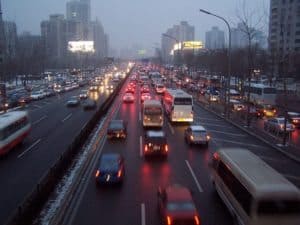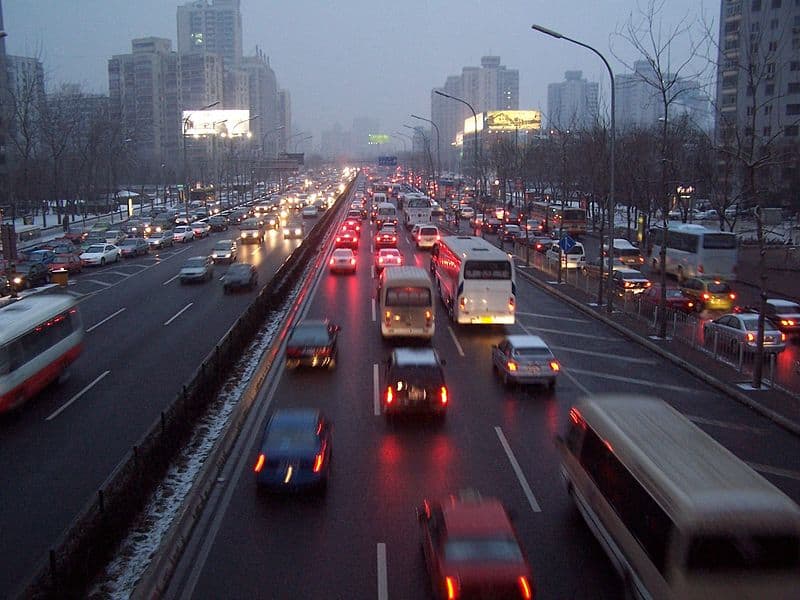 On March 8, Auto Fintech platform Daikuan.com and Zhongtai Securities reached a strategic partnership. The two sides signed a strategic framework agreement involving 20 billion yuan, and they would jointly develop a batch of financing projects as asset securitization, bond issues, and structural financing.
Daikuan.com will use the fund to consummate the existing platform function and develop cutting-edge technologies. The founder and CEO Zhang Xu'an said that the company was to strengthen the input towards the R&D of cutting-edge technologies like big data and cloud computing. Meanwhile, Daikuan.com would also improve credit system and strengthen risk prevention ability. Zhang Xu'an stressed that automobile manufacturers, dealers, banks and other partners were all entitled to enjoy the company's customer base and new technologies.
Daikuan.com was established in 2014 and has received investments from Yiche.com, Tencent, and JD.com in 2015. As of the end of 2016, smart data, risk control, and asset management have become its core competitive advantages. The company's total assets nearly reached 20 billion yuan, and the number of registered users exceeded 100 million. (Source: EEO)
---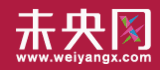 WeiyangX is the most influential website focusing on fintech in China. The site covers the latest news, industry data analysis, business practices, and in-depth fintech cases in fintech. WeiyangX is incubated by Fintech Lab. Founded by Tsinghua University's People's Bank of China (PBC) School of Finance in 2012, the Fintech Lab is the first and leading research entity dedicated to leading best practices, promoting interdisciplinary innovation, and encouraging entrepreneurship in the field of fintech through scientific research and innovative project incubation.

Sponsored Links by DQ Promote