---
Founder Joy Schoffler Expected to Remain Involved with the Firm.
Leverage PR, a prominent marketing firm engaged in the crowdfunding and Fintech sector, has been sold to Caliber Corporate Advisors.  Founded by Joy Schoffler, a well-known and highly visible participant in the emerging industry of financial innovation, shared the news with Crowdfund Insider, explaining she expects to remain engaged with the firm but in a different role.  In a public release, Schoffler stated;
"I am incredibly proud of everyone who has been a part of the Leverage PR team over the years. It was their hard work and dedication that propelled Leverage and its clients to the forefront of the financial services, technology and real estate communities. This is definitely a testament to Leverage's reputation and success in the industry."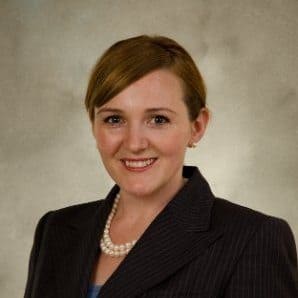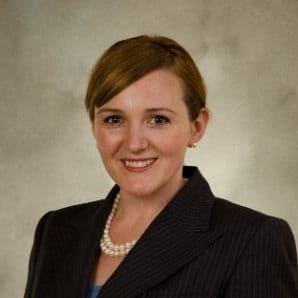 Schoffler called the transaction a natural step in the evolution of her firm that would provide additional resources for the agency and assistance for existing clients.
"Knowing Harvey and I were aligned in our passion for creating a best in class agency that allowed room for growth for employees, access to more resources and an expansive network for our clients won me over, and I am excited for all the opportunities to come," said Schoffler.
Leverage PR was founded in 2010 and was the first marketing firm to recognize the potential of alternative finance. A regular suspect on the speaking circuit, Schoffler advocated on behalf of the potential of crowdfunding and the digitization of finance. Schoffler's firm represented many well-known crowdfunding platforms and emerging Fintech firms. Big names like Finovate and South by Southwest (SXSW) signed up with Leverage to help with their marketing needs.
Founded 7 years ago, Caliber Corporate Advisers provides strategic marketing advisory, public relations, and content marketing services to hundreds of businesses. Founder, Harvey Hudes, who is also the company's CEO, commented on the acquisition;
"By combining Caliber's extensive industry experience across the financial services, technology and professional services' sectors with Leverage's proven track record in similar spaces, we're able to provide clients with a deeper bench of industry experts under one umbrella. This is a true example of building strength upon strength."
Crowdfund Insider asked Schoffler what has changed in the crowdfunding / Fintech sector since she became involved. Schoffler shared;
"In the last seven years since launching Leverage PR, I have seen revolutionary changes within the financial services industry. When I started in the investment industry, everything was done off-line. With the passage and implementation of the JOBS Act as well as the proliferation of Fintech the world is a very different place. When I started working in crowdfunding the idea that you could use the internet to conduct the financial transaction, of raising capital online was so farfetched that we had to do a massive campaign to educate the market about these new "financial technologies".  Fast-forward to current times and not having a Fintech solution is unthinkable. Even the biggest banks and slowest moving of the established financial systems (such as insurance, energy and real estate) are all stepping up their games. Innovate or die has become the drumbeat that keeps the financial services system on their toes."
Schoffler said she was encouraged by sector growth and it she was honored to have been able to work with so many revolutionary brands.
"… from my position as the Executive Chair of the FinTech Professionals Association and as the founder of Leverage PR, I am beyond excited by what I see coming down the pipeline. We are in the early days of some amazing change."
Asked how she will occupy her time in her new position with Caliber, Schoffler said she will have the best of both worlds;
"I get to be part of a larger team of experts within the Fintech space. These are incredible folks with multiple MBA's from NYU, folks who served in leadership positions at Thomson Reuters and OTC Markets in addition to earning, a number of other accolades," said Schoffler. "They have done PR and content development for leading crowdfunding companies like FundRise and CrowdFunder as well as managed campaigns for global financial services brands. The acquisition allows for current and future clients to benefit from not only our current team in Austin but also our new join team members within the greater NY area. I could not have asked for a partner who was more aligned than Caliber. This is truly a win for all around—clients, team and the FinTech market as a whole."
"For me, personally, I get to increase my role of providing business development and high-level strategy while getting more time to increase my leadership within the broader FinTech community," added Schoffler.
Sponsored