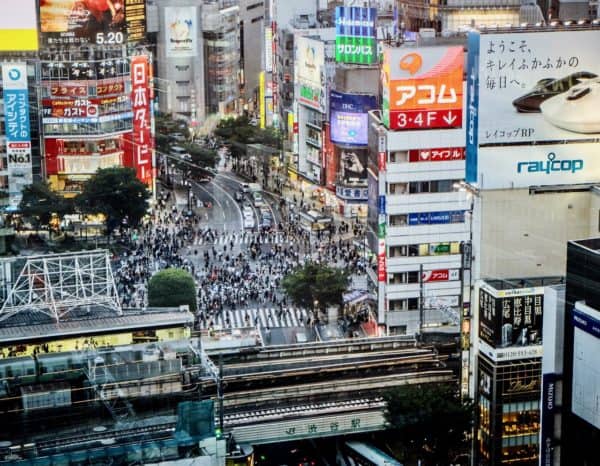 ---
Only a few weeks since the SEC denied two separate bitcoin ETF applications, there may be some good news coming out of Japan for supporters of Bitcoin.
On April 1, a new law went into effect in Japan allowing for the country's first officially recognized bitcoin exchange. The creation of a bitcoin exchange has been a long time coming in Japan. Officials in the country have been calling for increased regulation over the cryptocurrency since 2014 when Mt Gox, a Tokyo-based bitcoin exchange, went under following allegations of fraud and the eventual arrest of its CEO. The new law creating the bitcoin exchange was designed to protect consumers from future instances of similar fraud through registration, regulation, and supervision.
Summary of the New Law
The law was originally drafted in May of 2016 and amended Japan's Payment Services Act (PSA) in four ways. First, the law officially recognizes and defines virtual currencies. Second, it allows the official registration of virtual currency exchanges. Third, it requires that virtual currency exchanges submit certain disclosures and undergo periodic audits. And finally, it forces virtual currency exchanges to submit to regulatory supervision by requiring them to maintain books and records, file audit reports, and submit to on-site examinations among others. Virtual currency exchanges are now listed as "designated businesses" that have to comply with the Act on Prevention of Transfer of Criminal Proceeds' anti-money laundering provision, verification of new account identity provision, and reporting of suspicious reporting provision.
Over Regulation?
While some are excited over the fact that bitcoin is now officially recognized in Japan, many believe that the new law goes too far and may negatively impact bitcoin startups in Japan. The chief concern of critics of the new law is that the regulations make it too costly for companies to register as a bitcoin exchange. According to Bitcoinist: "Some experts estimate that the costs involved with becoming a compliant exchange could be as high as $300,000-$500,000 USD."
In his blog analyzing the new law, co-founder of IndieSquare, Koji Higashi, thinks that the new law will force foreign companies to leave Japan, make it harder for smaller companies and startups, and stifle innovation.
The market seems to be more optimistic about the new law. The price of a single bitcoin jumped almost 3% within 2 days of the law going into effect. At the time of this writing, the price of bitcoin has risen even higher to $1,194 USD (it opened at $1,068 USD on April 1st; see figure below). After all, Japan is the second-largest trader of bitcoin in the world by volume, so this could very well be a step in the right direction for legitimizing bitcoin around the world.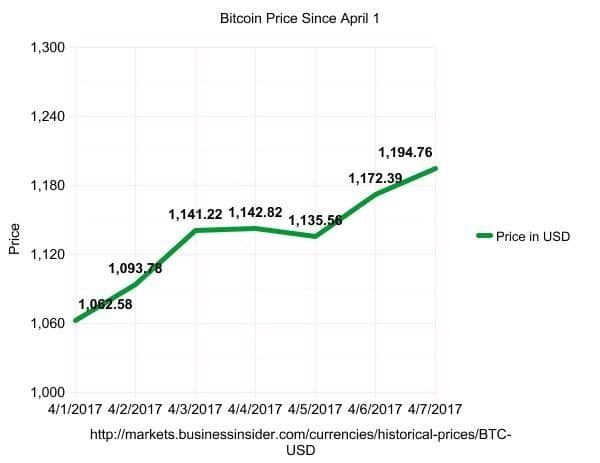 Sponsored Links by DQ Promote