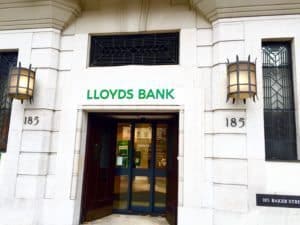 Lloyds Banking Group launched a Fintech mentoring program last year. At that time, Innovate Finance helped to identify suitable start-ups to benefit from the program. The Fintech start-ups benefit from knowledge sharing of experienced Lloyds Banking Group colleagues to aid their development in the financial and technology sector. The support offered by the mentor is said to include refining concepts and strengthening the business model.
Ian Lloyd, Director, Digital Transformation & Group Design Authority, one of the Lloyds mentors, said it was great to be collaborating with the tech community in this way.
"I wanted to be involved in the Lloyds Bank FinTech mentoring program to get an insight into the talent, ideas and trends emerging in the Finance sector. I'm able to support Diana [Paredes] with the knowledge and experience I've gained in the sector and the collective experience of my network to help bridge challenges Suade may encounter. I'm finding this unique mentoring relationship rewarding because it operates both ways. Sharing my experience and guidance with Diana not only reminds me of valuable lessons and insights I've gained over the years, but there is a lot for me to learn from her too especially through the perspective she has on the industry from a start-up / challenger viewpoint.
Diana Paredes is CEO and Co-founder of Suade, a start-up that helps to interpret and respond to financial regulations through building an open platform for financial regulation, called Ian Lloyd a legend.
"… he has so much experience and knowledge as to how things work on the 'inside' but also about how to power through innovation in a tangible way. As an entrepreneur that kind of mentoring is very grounding and learning from him is a great opportunity!"
Lloyds Banking Group benefits by better understanding emerging technology. Working with agile methodologies practiced by start-up can be an eye-opening experience for established financial firms. It can also help build new connections in the wider Fintech ecosystem.

Sponsored Links by DQ Promote