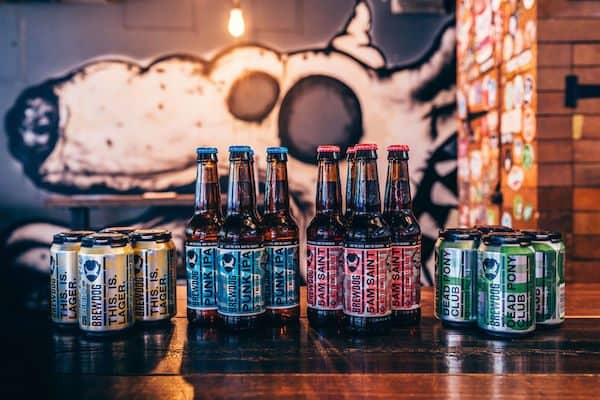 Crowdfunded brewery, BrewDog, announced on Monday it received a £100 million investment from San Francisco-based company, TSG Consumer Partners. According to the brewery, TSG has acquired approximately 22% of BrewDog plc, with the funds are going into the business for continued expansion, and to create early shareholder liquidity. The deal was reportedly designed to deliver long-term capital with 10-year time span and is worth £213 million in total.
BrewDog co-founder James Watt stated that the deal with TSG is great for its Equity Punks:
"At the £1 billion valuation, shares purchased in Equity for Punks I, which closed in February 2010, are now worth 2,800% of their original value. Even craft beer fans who invested in Equity for Punks IV last year have seen the value of their shareholding increase by 177% in just one year. Our new partnership with TSG is a launch pad for us to turbocharge our mission to make the world as passionate about craft beer as we are, but it's also a validation of our crowdfunding model. Crowdfunding can no longer be viewed as alternative finance; this is the democratisation of finance. Our Equity Punks will be given the chance to realise some of their gains if they would like to do so. Equity Punks will be contacted next week with the opportunity to sell 15% of their shares (capped at 40 shares per investor) at the £1 billion valuation. We will also offer a beery dividend alternative to our Equity Punks at the same time."
James also defended the brewery from critics by explaining:
"Assumptions might be made about BrewDog 'selling out', but this couldn't be further from the truth. We have taken on a minority investment partner, just like we did with The Griffin Group back in 2009. Martin and myself (James) still control the company, and remain the largest shareholders."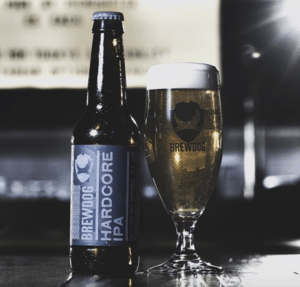 Watt shared that TSG is also aligned with Brewdog's stance on independence. He went on to add:
"Ever since we first started this journey, BrewDog has existed to make other people as passionate about great craft beer as we are. We remain more laser focused on that goal than ever before, and this investment will allow us to accelerate our mission whilst we continue to invest in the two things we care about most; our beer and our people."

Watt reportedly shared with CNBC that the brewery's expansion will also see a number of new hires, along with the launch of new breweries in Asia and Australia. He also noted pre-empts intentions to take the company public.
BrewDog has raised more than $30 million in its ongoing crowdfunding offers in the UK, called Equity For Punks. The brewery's USA equity crowdfunding pitch, Equity For Punks USA, has been live for several months on BankRoll and is seeking a raise of up to $50 million under Reg A+. BrewDog also raised £10 million from 2699 investors through its Crowdcube mini bond in December 2016. BrewDog is also seeking funds on crowdfunding platform Indiegogo for its new Columbus, Ohio Doghouse Craft Beer Hotel and Sour Beer Facility. Originally seeking $75,000, the company has already secured nearly $300,00 from over 1,900 backers.
Have a crowdfunding offering you'd like to share? Submit an offering for consideration using our Submit a Tip form and we may share it on our site!