Online lender SoFi recently announced the launch of its new two-step verification feature that will offer users the next level of account protection. The company revealed that two-factor authentication (or 2FA) would provide an additional layer of security to help protect accounts from unauthorized access.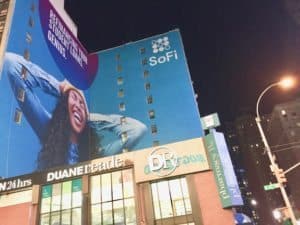 While sharing details about the new feature, the SoFi team stated:
"When you enable 2FA, a verification code will be required to log into your account, in addition to your password. The verification code is sent via SMS to your registered mobile phone. Trusted computers and mobile devices can be remembered for 30 days for quick access to your account. If a trusted device is lost or stolen, you can reset your 2FA at any time and all devices will be forgotten. If you lose the phone registered to receive 2FA codes you can call our customer service hotline for help resetting your 2FA preferences."
Users may now enable 2FA by logging into their accounts and going to "My Preference" where they will find an option to "Opt into two-factor authentication." All they need to do is provide their mobile phone number and enter the initial verification code that SoFi will send to their phone.