Wecash Nails Down Series C Funding with $ 80 million
Big Data Company Wecash raised $ 80 million in series C funding led by China Merchants Capital, Fore Bright Capital and SIG. Two new investors – Dongfang Hongdao Asset Management and Lingfeng Capital joined the existing investors in this round.
Previously, Wecash had received investment of $6.6 million from IDG (A Round) and $20 million from SIG (B Round).
Founded in April 2014, Wecash is the first Chinese startup using big data technologies to evaluate people's credit and detect fraud. It is committed to help individuals to get fast and easy access to financial services.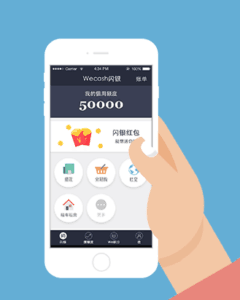 According to the announcement, Wecash will focus on four aspects:
Promoting the R&D of the artificial intelligence system LendingAI;

Strengthening the connection of online system and offline consumption scenarios;

Establishing a chip program team to assist the development of machine learning business and improve the efficiency of identify information submitted by applicants and combine consumer data, educational data, career data, social data, and massive Internet data;

Speeding up to exploit the new market all over the world;
Since its establishment, the number of its users have exceeded 80 million and the turnover has reached RMB 15 billion. The company has reached cooperative relationships with more than 30 financial institutions.
(Source: 01caijing)
CBRC Releases Documentation to Regulate P2P Online Lending Market
On April 10, China Banking Regulatory Commission released "Guidelines on risk prevention and control in banking industry" to make the P2P online lending market standard by perfecting the in-out mechanisms, paying more attention to the supervision and perfecting the governance of online lending companies.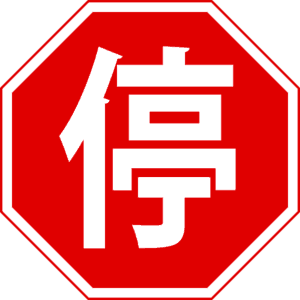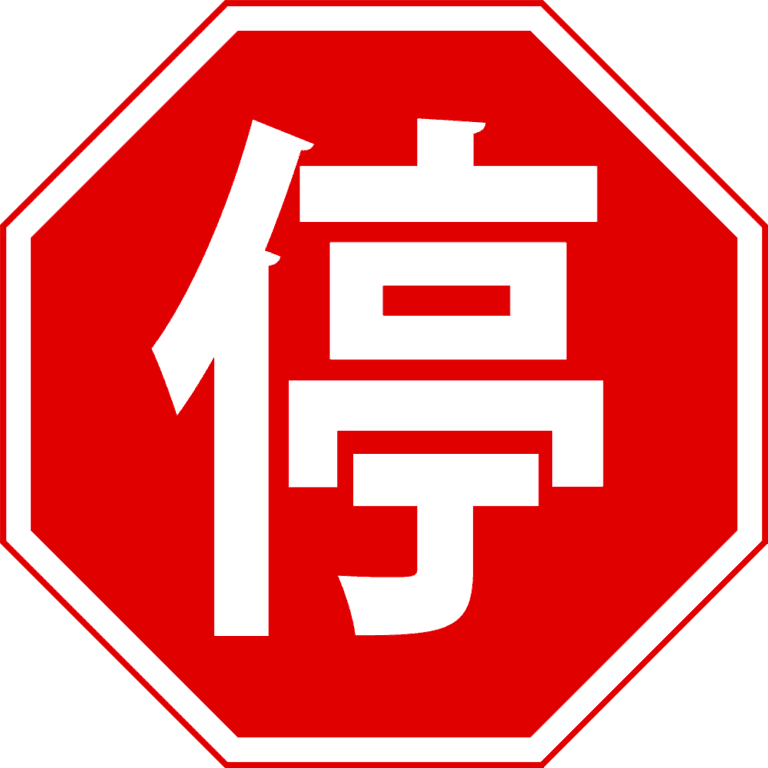 The highlights of the guidelines included:
In accordance with the relevant laws to classify P2P online lending companies into different categories and develop the appropriate regulatory regime for each category. Any offender will be punished.

To strengthen supervision and management of the student loans industry, P2P online lending companies were prohibited to make misleading, false propaganda on any kinds of usurious loan and to provide lending service for the students under 18.

P2P online lending companies must strictly follow the regulations of Supreme People's Court to control their risks by regulating business procedure and other means. They should ensure lawful sources of the funds and conduct legal measures to manage bad loans without damaging national interests, public interests or legitimate rights and interests of others.
In February, CBRC announced to formulate the new framework of regulation to improve risk prevention in the microfinance market.
(Source: CBRC)
Renren Announces Disposition of Preferred Shares of SoFi
Renren Inc., which operates a social networking service and internet finance business in China, announced that it sold preferred shares of Social Finance, Inc. to certain investors on April 4, in connection with SoFi's most recent round of equity financing. Renren received net proceeds of $91.9 million for these shares. After this transaction, the Company still has 85.9% of its previous holdings in SoFi.
| | | | |
| --- | --- | --- | --- |
| Company | Investment volume | Ownership % | Portfolio % |
| SoFi | 235,920,000 | 21.2% | 58% |
| Lending Home | 65,843,000 | 14.7% | 16% |
| Motif Investing | 40,000,000 | 10% | 10% |
| Fundrise | 15,144,000 | 25.3% | 4% |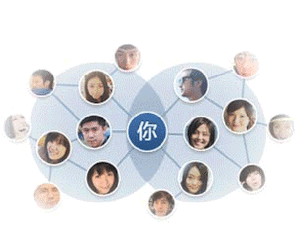 Renren operates a social networking platform in China but has most recently made investments in Fintech businesses including SoFi, Lending Home, Motif Investing and Fundrise. According to its 2015 financial report, Renren has participated in SoFi's series B, D, E and F rounds for a total investment of around $242 million. In order to invest this amount in SoFi, the company borrowed nearly $60 million at 6% to finance the transaction, which was expected to be repaid over three years with the potential to extend to five years.
SoFi launched in 2011, enabling graduates to consolidate and refinance their federal and private student loans. On February, SoFi closed a $500 million funding round led by Silver Lake Partners, which would value the company at $4.3 billion. (Source: Renren)
PwC FinTech Survey: Fintech is to shape a new financial service model in China
According to the PwC Global FinTech Survey China Summary 2017 released on April 6, the three main areas to be disrupted by FinTech in China over the next five years will be consumer banking, investment & wealth management, and fund transfers & payments. E-retailers, large technology companies and financial institutions will be the biggest sources of disruption.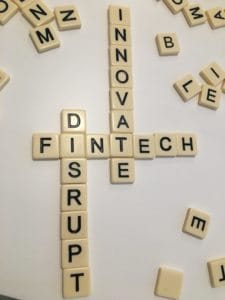 In terms of new opportunities arising from Fintech, the survey respondents identified three key areas that hold substantial future potential: customers, products & services and channels.
Fintech will provide financial service providers with more productive ways to obtain customers;

Products & services of Fintech companies will move to tailored and contextualized offerings;

Mobile will become the main service channel in financial industry;
Meanwhile, Fintech also brings new challenges to financial industry.
The 'Winners-take-all' model in the current Fintech industry can't adapt to the requirement of the development;

Regulation, which can act as a double-edge sword, also needs to be appropriately evaluated;

Cultivating inter-disciplinary talent pool is becoming increasingly significant;
The survey also showed that the majority of Chinese financial institutions intend to increase their partnerships with FinTech companies over the next three to five years in order to keep up with market changes. (Source: PwC)
China's Online Auto Finance Market is Expected to Reach RMB 1.85 trillion in 2018
Compared with developed countries, the market-penetration level of auto finance in China is much lower. However, it also indicates that China has a tremendous room to develop and grow.
| | | | |
| --- | --- | --- | --- |
| | US | Australia | China |
| Market-penetration | 80% – 85% | 70% | Less than 30% |
At present, besides traditional banks and auto finance institutions, Fintech companies, financial leasing companies, second-hand car trading companies and P2P car rental companies have taken actions to seize the domestic auto finance market.
On March 17, Guazi.com, the largest second-hand car online trading platform in China, announced it had obtainted financial services license: finance lease license and internet microfinance license;

P2P online automobile rental platform Kkucar will increase input towards the development of auto finance;

Mobile transportation platforms as Didi Chuxing and UCAR also started to promote their online auto finance business;
According to the statistics, China's online auto finance market achieved RMB 1.1 trillion in 2016. This number is expected to increase to RMB 1.85 trillion in the next year. (Source: Sohu)
Souche Raises $180 million in Series D Funding
On April 6, second-hand car online trading platform Souche closed on $180 million in Series D Funding led by Warburg Pincus. Other participants in the round included VMS Investment Group, ClearVue Partners, Haitong International, CreditEase and Morningside Capital. Notably, Souche just finished Series C Funding led by Ant Financial in the last November. In the past five months, Souche has raised a total of $280 million.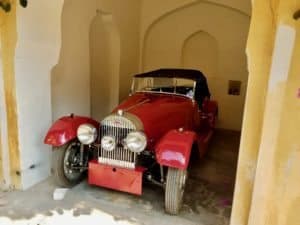 Souche has strengths in data processing and technological innovation capabilities. The company has established a SaaS (Software-as-a-Service) system and connected more than 80% of the second hand cars dealers in China to provide them with data analysis and related financial services. In 2016, the trading volume reached 513 thousand and annual turnover exceeded RMB 69.68 billion.
Yao Junhong, the founder and CEO of Souche, said that the funds would be used to establish a technology platform to continually promote the ability of innovation, also, the company planned to optimize the operating process and improve the ability of service.
(Source: 01caijing)
---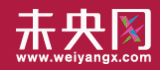 WeiyangX is the most influential website focusing on fintech in China. The site covers the latest news, industry data analysis, business practices, and in-depth fintech cases in fintech. WeiyangX is incubated by Fintech Lab. Founded by Tsinghua University's People's Bank of China (PBC) School of Finance in 2012, the Fintech Lab is the first and leading research entity dedicated to leading best practices, promoting interdisciplinary innovation, and encouraging entrepreneurship in the field of fintech through scientific research and innovative project incubation.

Sponsored Links by DQ Promote