U.S. stock exchange group Nasdaq (Nasdaq: NDAQ), announced on Wednesday the launch of its venture investment program, Nasdaq Ventures, which is dedicated to discovering, investing in and partnering with unique fintech companies worldwide. According to the group, this program's main objective is to identify and collaborate on new technologies and groundbreaking services and solutions which align with its clients' needs an d the company's long-term objectives in the global capital markets.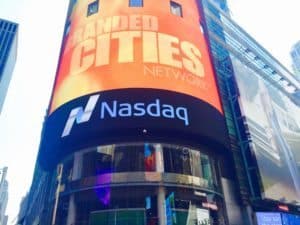 While sharing details about the new venture project, Adena Friedman, President and CEO of Nasdaq, stated:
"With the launch of our new venture investment program, we are reinforcing our focus on driving growth and innovation by evaluating, distributing, licensing and integrating disruptive technologies for the long-term benefit of our global clients. Investing in pioneering fintech firms, who are developing unique technologies, continues our history of being a platform and partner of choice for the most innovative companies in the world. In addition, through this program we plan to accelerate the pace of innovation to ensure our clients continue to benefit from the technologies that are reshaping the capital markets."
Nasdaq Ventures program will be led by Gary Offner, who has over 20 years of experience in private equity, venture capital and strategic direct investment with an emphasis on minority growth capital investments in technology companies. The minority stake investments made by Nasdaq Ventures are expected to range from less than $1 million to approximately $10 million and will include seed to late-stage venture rounds. The venture investing program will not have any material implications on Nasdaq's capital allocation strategy.
Nasdaq added its investment program began unofficially in late-2015 and has since been partnered strategically with blockchain infrastructure provider Chain.com, machine intelligence company Digital Reasoning, and real-time risk analytics firm Hanweck.