Chinese marketplace lending platform Yirendai (NYSE: YRD) announced on Thursday it has made incremental progress in facilitating consumer loan products with asset-backed security (ABS) structure. This news comes just a couple weeks after the online lender entered into an agreement of intent with the Beijing branch of PICC Property and Casualty Company Limited (PICC P&C).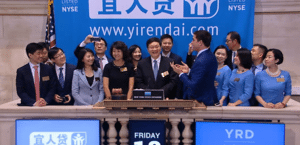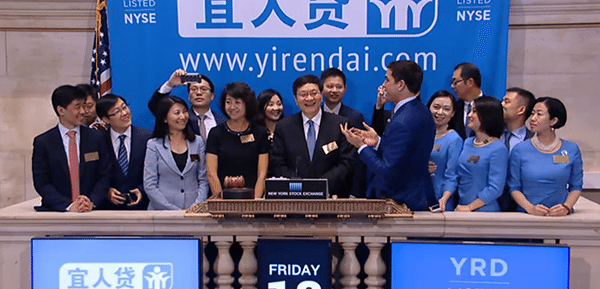 Yirendai reported that during fiscal year 2016, it facilitated a trust to extend loans with an aggregate principal amount of RMB300 million to borrowers on Yirendai's online marketplace. On April 5th, the original beneficiary of the Trust transferred its beneficiary rights in the Trust to Bohai International Trust Co., Ltd., which has completed the issuance of RMB300 million ABS through private placements. Dennis Cong, CFO of Yirendai, stated:
"We're pleased to see incremental progress in our innovative efforts in diversifying our sources of funding. We are staying focused on partnering with more financial institutions to optimize our funding structure, reduce our funding costs and better serve our dedicated customer segment."
Yirendai added the underlying assets of the ABSs are the loans extended by the Trust through Yirendai's online marketplace with a total principal amount of RMB300 million. The platform plans to continue to provide post-origination services with respect to the underlying assets.