XY Planning Network (XYPN) announced on Tuesday it has opened application registration for its second annual Fintech Competition during its #XYPN17, which is a financial planning conference that is exclusively for advisors serving the generation X and Y markets. The event will take place in Dallas, Texas on August 28th-31st.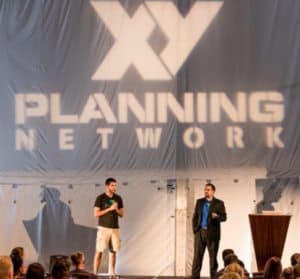 According to XYPN, six finalists will be chosen among applicants, and those selected will each have an opportunity to introduce, promote, and garner interest in their offerings through a live full-audience presentation at the #XYPN17 conference. Winners selected by a panel of judges, which will include Michael Kitces, Bill Winterberg, and representatives from conference sponsors, Betterment for Advisors, and Quovo. Alan Moore, co-founder of XY Planning Network, stated;
"We've come to a point in the financial services industry where advisors now recognize that a strong technology foundation is a requirement, not an option, for staying competitive in an increasingly crowded marketplace. We strongly feel that it is our responsibility, as advocates for the next generation of advisors and clients, to connect them with the most innovative, groundbreaking technologies in the industry. #XYPN17 breaks down the cost barrier so anyone with an advisor technology solution has an even playing field to showcase their work."
To enter, those interested must have technology that can be used to support financial advisors who serve Gen X and/or Gen Y clients. They also were launched in the last 12 months, or have less than $1 million in revenue, or be an existing company launching an entirely new product that is substantively different from its existing offerings. All finalists in the XYPN FinTech competition will notably receive free passes and a free booth to exhibit at the #XYPN17 conference.