Business summit FutureTech Congress is set to be held on May 24th and 25th in the city of Warsaw. According to its organizers, the event is set to address various trends in the insurtech, fintech, and big data industries, along with host experts from all over the world that will discuss how digitalization, technology, and business innovations are changing thanks to the three industries. 
"The idea of the congress is based on previous experience of MMC Poland, long time organizer of BIG DATA: Think Big CEE Congress and FinTech Digital Congress business conferences. The key goal of the event is to create a dedicated platform for meetings and thought-sharing between mature companies, startups, entrepreneurs, investors and public sector decision makers."
Marcin Petrykowski, Regional Head and Managing Director at S&P Global and a member of the Advisory Board for the FutureTech Congress, stated:
"During the FutureTech Congress our goal is to illustrate how our society and the broadly defined business sector is impacted by the on-going digital transformation. Technology is transforming the way how enterprises are addressing customer needs, building efficiencies and delivering both market and shareholder value. When shaping the agenda we are making it interdisciplinary and forward looking, so that it best provides an accurate perspective on the direction in which the business world is heading in response to both fintech, insurtech and big-data trends." 
The organizers noted that the event would include three sections, which are FinTech Digital Congress (financial technologies), InsurTech Digital Congress (insurance technologies) and BIG DATA: Think Big CEE Congress (management of large data):
FinTech Digital Congress: Dedicated to the impact that new technologies in finance create both for banks, financial institutions, and all other market participants. 
InsurTech Digital Congress: Dedicated to modern trends in the insurance sector.
BIG DATA – Think Big CEE Congress: Set to focus on modern applications of large data. The four program blocks of BIG DATA are dedicated to A.I. in business, customer relations in the retail sector, challenges of the new EU data protection law and implementations of innovative big data solutions.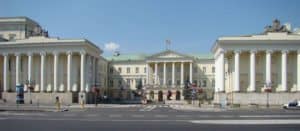 FutureTech Congress will also host an evening event, the FutureTech Night, which will gather representatives of the financial sector, startups, disruptor companies that challenge the standard business models, private equity investors, capital market, and technology enthusiasts from key sectors of the Polish economy.
Speakers of the event include:
Zbigniew Jagiełło: CEO, PKO BP
Cezary Stypułkowski: CEO, mBank
Chris Skinner: Writer, Fintech Commentator, Chair of the Financial Services Club
Guillaume de Colonges: CEO and General Director, Carrefour Poland
Hesus Inoma: Founder & CEO WeSavvy

   

James Felton Keith: Chairman, International Personal Data Trade Association

   

Delber Lage: CEO, SalaryFits 
Evita Lune: Global Partner, Country Manager for Latvia and Head of Digital Economy,

 

Pedersen & Partners

   

Lars Christensen: Founder and owner of Markets and Money Advisory

   

Fabienne Ostermeyer: International Development Director at Visiomed Group

   
To see the full agenda of the FutureTech Congress, click here.