"That ability to adapt and evolve to meet the changing needs of customers and the marketplace is as critical"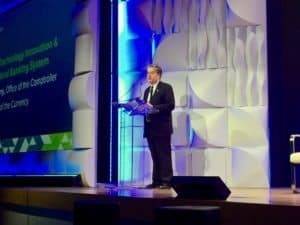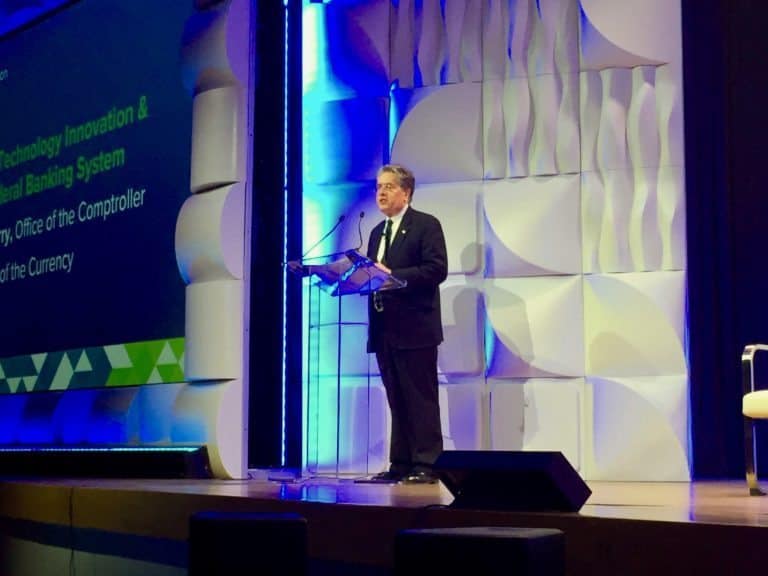 Thomas Curry, the Comptroller of the Currency, delivered a speech today at Kellogg School of Management in Chicago. The speech comes at an interesting time as Curry is under attack from multiple fronts for his Fintech Charter initiative. Simultaneously, Curry is expected to be on his way out of the OCC as his term has expired but the Trump Administration has not yet announced a replacement.
Speaking at Kellogg, Curry offered a defense that highlighted the importance of fostering Fintech innovation without defending the OCC Fintech Charter.
Curry stated;
"The [Fintech] innovation we are witnessing, and benefiting from, is not a local, or even a national phenomenon. It's occurring globally. A recent report from KPMG that looked at 100 of the top fintech companies from around the world found that only 35 were from this hemisphere, and that four of the top five were from China. That means competition among financial service providers has the potential to become more global in nature, and that raises all sorts of questions for consumers trying to make informed choices about their financial decisions as well as for regulators considering the regulatory environment that crosses borders and at the same time appears borderless."
Curry told the audience not to underestimate the impact of change occurring in the financial services industry. He admitted to an early instinct to just say no to Fintech innovation;
"…we recognized that our regulatory instinct has been to say no and to be too risk averse. Over the last two years, we've worked very hard to take a more open approach, while still maintaining appropriate caution to prevent reckless and bad behavior."
Curry stated that policymakers and regulators must be open to responsible innovation. A fundamental truth that unfortunately gets lost in the DC political shuffle.  Curry is of the belief that the OCC Office of Innovation may provide the most significant impact from his tenure at the agency.

The speech, embedded below, is perhaps best indicative of the challenges Fintech faces in reaching its full potential in the largest economy in the world.

[scribd id=346672732 key=key-fdDoTXYRYZz2aeeY35SY mode=scroll]

Sponsored Links by DQ Promote