CBRC Releases Documentation to Regulate Small Cash Loans Market
This week, China Banking Regulatory Commission released a documentation "Guidelines on risk prevention and control in banking industry" to regulate the small cash loans market by perfecting the in-out mechanisms, paying more attention to the supervision and decreasing operation risk.
The document highlighted both the advantages and disadvantages of developing a small cash loan business in China.
Here are some recommendations for this round of regulatory reform:
At present, diverse interest rates should be permitted to coexist, but the existence of exorbitant usury must be prohibited. It is reported that the average interest rate of cash loans has reached 158%, which produces disastrous influence on the development of microfinance industry in China.

To reduce risk, government should make the relevant laws to conduct stricter regulation on different kinds of cash loans companies.

Training should be provided to microfinance organizations in order to improve operations and strengthen management capabilities.
So far, the number of cash loans companies in China have reached 1000, and the size of entire market is expected to surpass RMB 600 billion. The regulatory authorities in Beijing, Shanghai and Guangzhou have started to investigate the native cash loans companies. (Source: Weiyangx)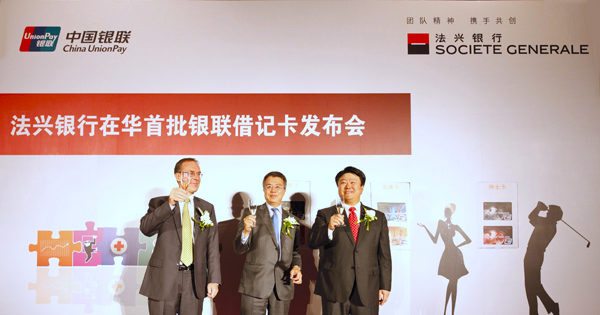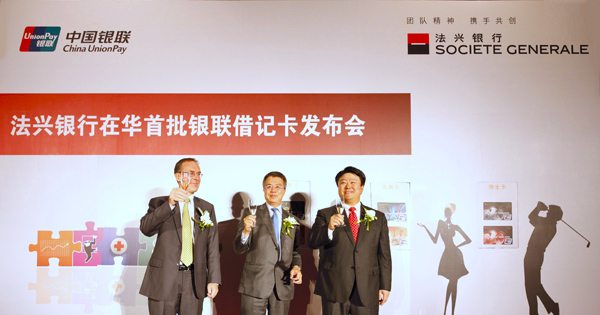 The Beijing Municipal Administration Traffic Card to Launch Contactless Payments Wristband
The Beijing Municipal Administration Traffic Card, more commonly known as the Yikatong, is preparing to tap into demand for mobile payment devices, with the launch of a wristband capable of making contactless payments.
As wearable technology becomes increasingly targeted for mobile payments, the wristband provides a natural extension to contactless cards for consumers, to whom Yikatong partners with Beijing Unionpay and Guangdong Development Bank to provide transportation payment, cloud flash pay and movement measurement functions.
With the wearable tech industry on the rise, Yikatong believes engineering a variety of payment methods is essential to ensuring customer satisfaction. According to analysts at IDC, the wearable devices market is booming, with around 50 million units projected to be sold in 2017, which is expected to achieve a target of 78% average growth a year until 2018.
In line with this major global trend, Yikatong's new product launch re-enforces pioneering spirit of China, well proven in providing innovative technologies such as contactless cards, mobile services and wearable devices, so as to always offer Chinese customers the payment method that best fits their needs.
Beijing Yikatong is a store-value contactless smart card used in Beijing for public transportation and related uses, which is similar to the Oyster Card used by TfL in London. (Source: mpaypass)
CreditEase and DDMG.COM jointly launch Ethereum-based blockchain service
One of China's largest online lending platform, CreditEase, has launched a private blockchain service based on ethereum.
At the press conference, CreditEase debuted its blockchain platform BlockWorm and its first application CreditStorage.
BlockWorm is a private blockchain service that could provide multiple service solutions based on smart contract. CreditEase showcased how the platform stored and secured blockchain data during the exclusive meeting.

CreditStorage, the first BlockWorm-based application, is a supply chain tool for enterprise businesses. It could store and retrieve data as traditional database do. Besides, it is able to store a complete version of the data history.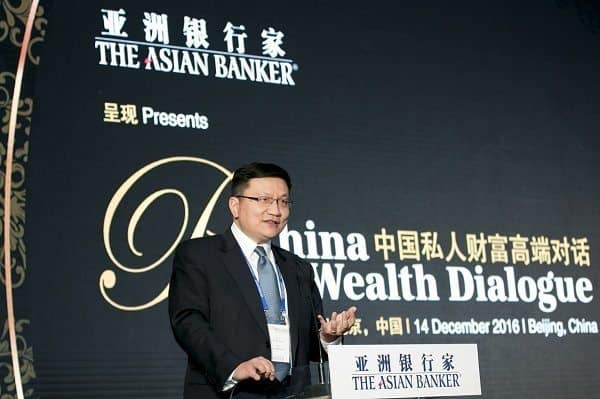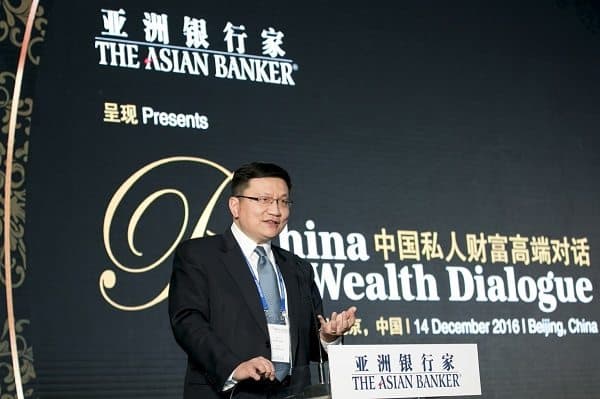 The announcement also indicated that CreditEase had partnered with DDMG.COM to conduct a test on CreditStorage regarding placing orders and financing, and it was proved that CreditStorage could provide a variety of forms of intelligent contract-based services to enterprise businesses.
CreditEase tapped into the potential of blockchain in 2016 by establishing a blockchain research lab and investing blockchain startup Circle, which raised $60 million in the series D round led by IDG Capital.
Founded in 2006, CreditEase represents a leading Fintech company in China, specializing in wealth management, credit management, microfinance investment, and microcredit loan origination and servicing. According to Bloomberg data, CreditEase employed 3,200 wealth advisers and had roughly 150 offices in China as of mid-2016. (Source: 01caijing)
Renren, Ping An Bank Team Up to Foster Automobile Finance in China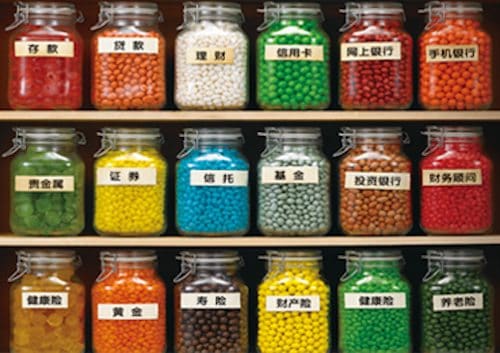 Renren Inc., which operates a social networking service and internet finance business in China, announced to reach a strategic partnership with Ping An Bank to develop automobile finance in China.
Along with the optimization and upgrading of industry, online auto finance has gradually become a new profit growth point. Fintech companies, financial leasing companies, second-hand car trading companies and P2P car rental companies have all set their focus on the domestic auto finance market.
According to the agreement, Pingan Bank would provide preferential policies and financial products for Renren, which would allow second-hand car dealers access to auto financial service from Renren.
When Renrendai launched in 2010, it adopted an operating model similar to that of Lending Club, mainly focusing on online micro-credit business. According to its financial report, for the third quarter of 2016, Renren has achieved a significant growth on net revenue and debt balance comparing with the same period in 2015.
| | | | | |
| --- | --- | --- | --- | --- |
| | Total net revenue | Year-on-year growth rate | Debt balance | Year-on-year growth rate |
| The third quarter | USD 8.3 million | 453% | USD 268.3 million | 145% |
At present, the Fintech business of Renren includes primarily auto financing. Renren.com and Renren mobile application had approximately 238 million activated users as of September 30, 2016. Renren's American depositary shares, each of which represents fifteen Class A ordinary shares. (Source: 01caijing)
Alibaba's Ant Financial Invests in Chinese Bike-sharing Startup ofo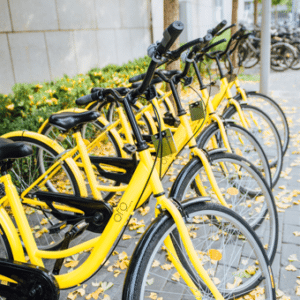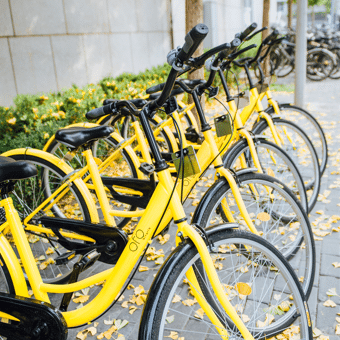 This week, Chinese bike-sharing startup ofo announced a strategic investment from Ant Financial, but the total funding volume was not disclosed. In the future, ofo will work with Ant Financial on payments, credit and other international business expansion.
Just two months ago, ofo closed a $450 million Series D funding with its valuation up to more than a billion dollar. That round was led by DST Global, Matrix China, CITIC, and Didi Chuxing, the largest car-hailing app in China.
Ant Financial was already one of ofo's strategic partners. In March, ofo started using Ant Financial's credit-rating system (Sesame Credit) to allow users with qualifying scores to rent bikes without making a deposit. (Source: China Securities Journal)
---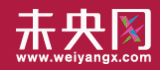 WeiyangX is the most influential website focusing on fintech in China. The site covers the latest news, industry data analysis, business practices, and in-depth fintech cases in fintech. WeiyangX is incubated by Fintech Lab. Founded by Tsinghua University's People's Bank of China (PBC) School of Finance in 2012, the Fintech Lab is the first and leading research entity dedicated to leading best practices, promoting interdisciplinary innovation, and encouraging entrepreneurship in the field of fintech through scientific research and innovative project incubation.

Sponsored Links by DQ Promote