On Thursday, peer-to-peer lender China Rapid Finance (NYSE: XRF) that the underwriters of its previously announced initial public offering (IPO) have exercised in full the option to purchase an additional 1.5 million American depositary shares ("ADSs") from China Rapid Finance to cover over-allotments.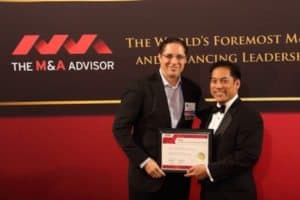 According to the online lender, each ADS represents one Class A ordinary share of China Rapid Finance and was sold at the initial public offering price of $6 per ADS. Including the underwriters' full exercise of the over-allotment option, China Rapid Finance's offering size is a total of approximately $69 million in the initial public offering. Morgan Stanley & Co. International plc, Credit Suisse Securities (USA) LLC, and Jefferies LLC acted as joint book-runners for the offering.
Founded in 2001, China Rapid Finance describes itself as a consumer lending marketplace that aims to serve China's emerging middle class. The online lender's target demographic is employed and well-educated Chinese individuals between the ages of 18 and 29, who live in urban cities, and who are avid mobile users. This demographic, known as EMMA (Emerging Middle-class Mobile Active), is estimated to include over 500 million individuals.