Singapore-based blockchain service provider VeChain S.E.A, a subsidiary of the leading blockchain technology company in China, BitSE, is proud to announce it will join PwC's incubation program. PwC and BitSE held a signing ceremony on Monday in Hong Kong with Raymund Chao, PwC Greater China Chairman, and DJ Qian, CEO of BitSE and VeChain, to make the agreement official.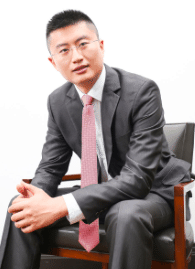 In the journey of a joint business relationship between PwC and BitSE, we are delighted to achieve this significant milestone together with PwC. VeChain S.E.A, a subsidiary of BitSE, will focus on accelerating VeChain business expansion in Southeast Asia," said DJ Qian, a former IBM executive who left the multinational technology firm in 2013 to join the blockchain industry. "Besides technology, industry know-how and market experiences are equally important to apply blockchain technology. We share the same vision with PwC to improve the efficiency and lower the cost of trust in supply chain management. I believe this in-depth cooperation will definitely accelerate the transformation of supply chain management."
VeChain, which launched in November 2016, is an enterprise software designed to create, manage, maintain and update shared data about products in the supply chain. VeChain is a state-of-the-art collaboration platform, making the supply chain more transparent and solving important problems that exist in the modern supply chain. So far, this platform has already been adopted by several established companies as part of their production system in industries such as luxury, fashion, logistics, pharmaceuticals, automotive, food safety, and wine and spirits.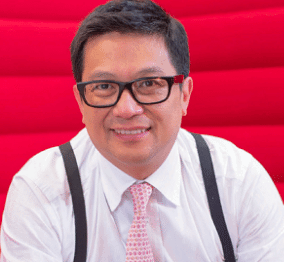 "Embracing advanced technology for growth becomes the top priority for many business sectors," stated Chao. "Innovative applications and solutions could improve the effectiveness of supply chain, brand reputation, and even customer experience. We are excited about the joint initiative between PwC and BitSE and the VeChain services we provide that could help our clients achieve greater success. I envisage our services will create an impact and deliver on our firm's purpose of building trust in society and solve important problems."
PwC's incubator program will help VeChain accelerate its deployment in Hong Kong and South East Asia, as well as offer the blockchain startup strategic advice. PwC will also provide more resources, industry know-how and blockchain research to improve the design of VeChain and solve even more problems than the platform already does while expanding into more industries and onboarding more clients.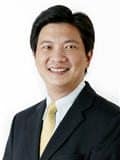 "Disruption is here to stay in our current volatile business environment and it brings both opportunities and challenges," added PwC Singapore Executive Chairman Oon Jin. "We firmly believe that it is through embracing disruptive change that allows innovation to flourish. This is an exciting milestone for us, and we are confident that together with VeChain we will bring more value to the marketplace through collaborative innovation."

Sponsored Links by DQ Promote