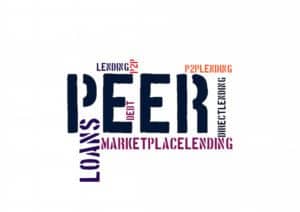 MW Eaglewood and Pollen Street Capital have agreed to merge subject to regulatory approval. The combination of the two companies was described as creating one of the largest investment managers focusing on "specialist lending assets".
Simon Champ, CEO of Eaglewood Europe, said market dynamics had forced their hand into action;
"Since the inception of P2PGI plc in June 2014 the market opportunity and structure for non-bank lending has changed immeasurably. The combination of MW Eaglewood and Pollen Street gives the manager an unparalleled breadth of skill-set and origination sources. We strongly believe the merger uniquely equips the manager for the future evolution of the industry."
MW Eaglewood is a private credit asset manager specializing in global private credit strategies with a focus on lending across SME, corporate, consumer, real estate and trade finance market. It is part of the Marshall Wace Group of affiliated investment managers and was established in London in 1997. MW Eaglewood was formed in 2014 through the acquisition and merger of two boutique investment advisors in the United Kingdom and the United States. The company operates through its two investment management entities, MW Eaglewood Americas LLC, an SEC-registered investment adviser based in New York, and MW Eaglewood Europe LLP, a London-based investment advisor authorized by the FCA. MW Eaglewood currently manages one US fund and a closed-ended, LSE-listed fund.
Pollen Street Capital was founded in 2013 and is an independent investment manager focused on the financial services sector. Pollen Street Capital has invested over £1.2 billion through its private equity strategy in a range of businesses across all stages of development and launched its first credit fund, Honeycomb Investment Trust plc, in December 2015.
The two companies have decided to jointly manage P2P Global Investments PLC, a publicly listed fund (LSE:P2P)
Earlier today, P2P Global announced a shift in investment strategy to improve performance. The proposal, which was submitted to both MW Eaglewood Europe LLP and Pollen Street Capital Ltd, includes a revised, more flexible investment strategy. The deal expected to be completed later this year creating an entity with assets under management of around GBP2 billion.
The updated investment strategy will focus on progressively transitioning the investment portfolio to more attractive specialist assets. The objective is to boost performance to 6% to 8% returns – the original target. The transition is expected to take over a year to implement.
Its existing share buyback policy will remain in place.
"This is an excellent outcome – good strategic outcome for P2P Global Investments PLC, and its shareholders. Good for both firms, and good for the industry. The combination of Pollen Street and MW Eaglewood is a very strong investment management entity, bringing deep capability in investment management, risk, compliance, analytics, technology and origination of both to the management of P2PGI and to the emerging opportunities across the specialist lending industry," said Lindsey McMurray, managing partner of Pollen Street." We are looking forward to working together and executing both the merger and a revised, more flexible mandate."
Ian Wace, Chief Executive of Marshall Wace, explained that the Board had challenged them to come up with a solution to enhance returns.
"We accepted their challenge and the result is an outcome which is truly transformative, creating a major new industry player with deep and market leading capability in specialist credit. I would like to thank the Board for the huge efforts they have undertaken during this review, and I would also like to thank shareholders whose views have been front and centre of all of our minds throughout the process.  Bringing together two companies is always non trivial, but when approached in the constructive way I have observed, I am hugely excited about the future prospects for the manager and for P2PGI shareholders in a growing market."
Have a crowdfunding offering you'd like to share? Submit an offering for consideration using our Submit a Tip form and we may share it on our site!