FinTech Australia, the advocacy group promoting all things fintech related in Australia, celebrated its one year anniversary by sharing its "Year of Review." The organization stated when it was launched in February 2016, it has more than 50 founding members, less than two months of runway in its bank account, and a "shaky" concept of what its future will hold.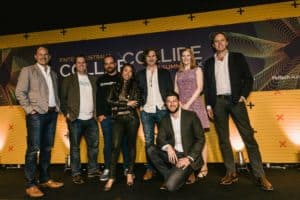 The organization shared:
"First and foremost, FinTech Australia has been about advocacy and policy reform. The inaugural FinTech Australia board recognised right from the start that, for the Australian fintech industry to succeed, Australian governments and industry needed to support disruptive technologies and new models. As a result, challenging existing structures and driving policy reform was a key priority."
FinTech Australia also noted that some of the policy changes that were implemented following its launch, which includes:
The release of guidelines to support automated financial advice
The creation of a world-first fintech regulatory sandbox and an innovation hub for money laundering regulation
Venture-capital rules being changed to encourage early stage fintech investment
The establishment of a Treasurer's Fintech Advisory Group
The passing of laws for the first phase of equity crowdfunding legislation
The appointment of Standards Australia as the secretariat for new global blockchain standards
The organization went on to add that while it has already achieved so much in its first year, it still has much to do in the advocacy and policy space, such as achieving open financial data reforms and removing unnecessary barriers to new banking licenses. See FinTech Australia's year in a review infographic below.
Sponsored Links by DQ Promote