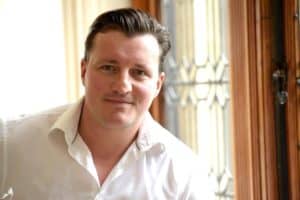 Lendy, a UK based peer to peer lending platform in the secured property sector, believes 2017 is the year for P2P lending to finally mature. Management says that P2P will shift from alternative finance to "main challenger to the traditional banks."  But to accomplish this goal, P2P lending platforms must build upon best practices and operate more like mainstream lenders while providing rigorous due diligence and superlative service.
"At Lendy we believe that 2017 will be the year that the P2P lending sector finally matures and grasps the opportunity to take on more traditional lenders," says Liam Brooke, co-founder of Lendy.   "It's vitally important to ensure that every peer to peer and crowdfunding platform is operating to the highest standards, in an open and transparent way and therefore we welcome the FCA's focus on the P2P sector."
Lendy advocates on four key steps in providing a better service than traditional financial firms:
Initial due diligence – carry out an extensive 'know your customer' ("KYC") process when they first source a loan.
Legal panel – after the loan has passed the first stage it is then reviewed by a legal panel. Solicitors ensure that a legal charge is properly made against each security property, and that each of the security properties has good title.
Valuation – use a highly rated independent firm to value security properties.
Credit checks – put each lending proposition under extensive scrutiny to determine its viability.
"As the Lendy platform grows we want to ensure that every aspect of the lending process is evolving to meet the business' needs- and this includes our credit and compliance arms. As we've grown we've made sure to invest in the resources and manpower needed to undertake thorough checks into each loan we receive," says Brooke. "With the added knowledge we have in place we have a due diligence process that rivals, if not surpasses, the major high street banks, with our use of expert lawyers and specialist RICS-registered valuers, along with our own internal expertise. Strengthening our customer experience is also paramount and a key USP, so we are investing a huge amount in our brand and service proposition with a new website, help and support centre and corporate image."
Lendy, launched in 2012, and is a fast growing P2P secured property lending platforms. The company says that over the past year it has doubled its registered users to around 16,000, and added £150m in funds raised to £300m.