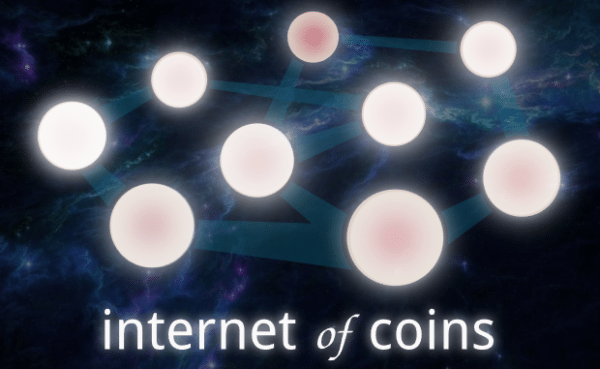 Everybody is doing it. Raising money using digital coin, that is.
Internet of Coins is the latest entity to take advantage of the crowdfunding with bitcoin and other cryptocurrencies. If you want to read the legal document you can download it here but IoC says your are not making an investment in any equity nor any other type of securities. As they explain;
"The contribution to the IoC PROJECT does not involve the exchange of cryptocurrencies for any form of ordinary shares in IoC-CC, neither does the HYBRID TOKEN holder receive any form of dividend or other revenue right that is guaranteed. HYBRID TOKENS only provide their holder – if and to the extent the IoC PROTOCOL is successfully developed and deployed – with a limited right to use the IoC PROTOCOL (usage license)."
And now they have raised $1 million. The campaign is currently schedule to run until June 21st.
So why are they doing this? The creators believe the present cryptocurrency industry is fragmented and potentially at risk of becoming financially and politically centralized. They do not want this to happen. The creators believe the best way to ensure freedom is to integrate existing and future crypto-technologies into an independent, open and autonomous ecosystem. Or the Internet of Coins to support all cryptocurrencies.
Internet of Coins (IoC) is said to be a Dutch non-profit digital finance company. The crowdfunding campaign started on March 21, 2017 and the Dutch SIDN Fund was said to provide a grant for initial development.
"We are realizing a robust web for personal finance, to create connections between existing decentralized economies such as Bitcoin, Ethereum, Bitshares and the New Economy Movement," said Joachim de Koning, founder of Internet of Coins. "We are building an inclusive system, and would like to see any cryptocurrency become part of this open network. All code is, therefore, free and open source."
The Internet of Coins will seek to create a "transactional operating system" that unifies digital value platforms like Bitcoin. The crowdfund proceeds will be used to fund the development team and set out bounties. The campaign has a donation model, to guarantee the independent nature of the project. Within only the first four weeks of the crowdfunding, the campaign exceeded the initial goal of $300,000, donated over seven blockchain platforms.
"With our system, we aim to provide autonomy in personal finance. We want to mitigate the risks that are currently involved in cryptocurrency transactions. Which is why we are developing an environment that makes financial transacting as easy and safe as sending an e-mail. As a peer-to-peer system, we intend to make Internet of Coins the BitTorrent for cryptocurrencies and smart contracts," adds co-founder Robert de Groot.
Internet of Coins is said to be held accountable as to how collected funds are being used by the the NLnet Foundation. Every payment, whether regular or bounty, must be requested before funds can be spent, to safeguard the financial situation of Internet of Coins, and to make sure developments can proceed in a steady and orderly fashion. In this way, all funds vested by crowdfunding participants are legally and procedurally safeguarded.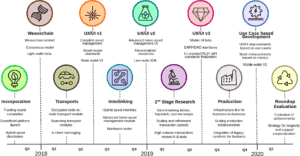 The Internet of Coins team has put down several scenarios based on the success of its crowdfunding campaign. To read up on the specific scenarios, users can utilize the slider bar on the company's crowdfunding website page.

The tokens distributed for the Internet of Coins project are called HYBRID. These tokens will be made available initially on seven different blockchain ecosystems simultaneously, namely Bitcoin, Ethereum, CounterParty, NXT Platform, New Economy Movement, Waves Platform and Bitshares. The organizers state that as the crowdfunding campaign proceeds, the price per HYBRID token will increase over time.

Have a crowdfunding offering you'd like to share? Submit an offering for consideration using our Submit a Tip form and we may share it on our site!

Sponsored Links by DQ Promote