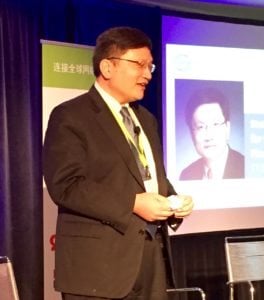 CreditEase, a China based peer to peer lender and wealth management platform, has announced its plans to open a new office in the Asia Square Tower in Singapore.
The CEO of CreditEase, Ning Tang, said at the opening ceremony:
"After 11 years of development, CreditEase has become an innovator and leader across various stages and areas of Fintech including payment, marketplace lending, crowdfunding, robo-advisor, insurance tech and blockchain. We hope to integrate CreditEase's Fintech innovations with the global resources in Singapore to fuel the growth of our wealth management business and to provide better global asset allocation services to high-net-worth domestic and overseas Chinese clients."
Looking forward, Tang believes that there will be substantial growth in the the crowdfunding, insurance tech, and blockchain markets over the next several years. He also stated that CreditEase will continue to share its Fintech accomplishments in order to create further value for their customers.
CreditEase specializes in small business and consumer lending, as well as wealth management for high net worth investors. In addition to its business, it is also a Standing Committee member of China's Internet Finance Industry Association and Chairman of Beijing Marketplace Lending Association.
CreditEase operates internationally and has offices in Hong Kong, New York, and Tel Aviv. In China, their wealth management network covers over 40 different cities. The Asian also named them as the "Best Non-Bank Private Wealth Product" in 2016.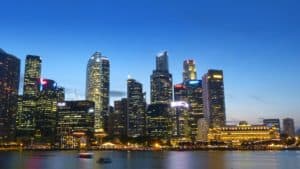 The Chinese Fintech company has decided to open the office in light of their recent success in Singapore. In October 2014, CreditEase opened a wealth management office with a focus on global real estate finance and investment. They portrayed their plan for further business when they obtained an asset management license from the Monetary Authority of Singapore in 2016.
Tang had noted about CreditEase's future plans to further globalize the business. He has stated that company plans to have a global vision and local roots. How will their further expansion effect other Fintech markets?