Circadia, a consumer health technology company, launched of The Circadia System designed to adjust individuals' internal body clocks using light based on feedback from their sleep. This NASA-inspired technology includes two devices: a contactless sleep tracker with an intelligent alarm and an adaptive light therapy lamp, created by a team of designers, engineers and sleep scientists from Imperial College London, University of Oxford and Harvard Medical School. The system helps individuals fall asleep faster and wake up feeling refreshed, boosting users' mood and energy. The sleep tracker's all-or nothing Kickstarter campaign has quickly garnered over $72,578 toward its $100K goal from more than 360 backers within 2 days of launching.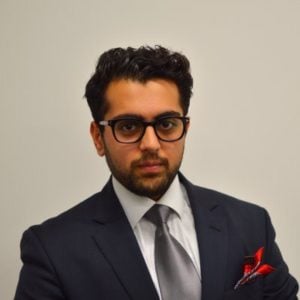 "What sets Circadia's system apart from any other sleep technology product is that it is the first of its kind that integrates a contactless sleep tracker with a smart light therapy lamp to provide diagnostics and treatment in one complete closed feedback loop, enhanced by learning algorithms," explained Circadia CEO and Founder Fares Siddiqui. "This system also provides actionable, personalized insights to improve sleep quality, boost mood and energy. The light therapy device also makes for the perfect travel companion when set to Jet Lag mode, which ensures those who travel frequently and to different time zones get a good night's sleep by pre-adjusting their body clock."
Today, the average person spends 90 percent of her time indoors, which disrupts her internal body clocks, something that is meant to be naturally regulated by the rhythms of the sun. To help solve the problem, the Circadia System re-syncs individuals' shifted circadian rhythms. Shifted or disrupted circadian rhythms can cause difficulties falling asleep and waking up and can cause a lack of alertness and concentration during the day. The contactless sleep tracker collects data from the user overnight by using incredibly precise, lab-tested sleep data to model the user's circadian rhythm. The model of the user's circadian rhythm is compared to her desired model, or the external clock, to calculate the amount by which her circadian rhythms are out of tune. A personalized light therapy program is then generated to tune her internal rhythms. By connecting both light science and sleep science, people can now adjust their circadian rhythm for a better night's rest. Throughout the day, Circadia helps users feel refreshed, boosting their energy, mood and concentration.
The Circadian System includes: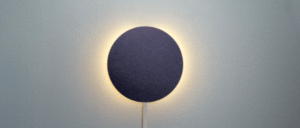 The Circadia Sleep Tracker: A sleep tracker that models one's body clock. The sensor works by emitting electromagnetic signals when placed on a wall or ceiling above the bed. To track a user's internal body clock, the tracker monitors body movement, breathing and heart rate with its advanced machine learning algorithms while an individual is asleep. Tested alongside polysomnography "the gold standard for medical sleep testing", the tracker also detects temperature, humidity, snoring, ambient sound levels and ambient light in the user's bedroom. Included in the tracker is a Smart Wake feature, which helps to enhance a person's overall sleep experience. The Smart Wake Feature also includes an intelligent alarm.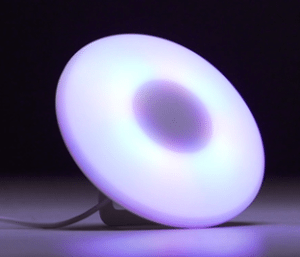 The Circadia Lamp: A portable light therapy device works in tandem with the Circadia Sleep Tracker. Using sleep data and the generated model of the user's body clock, the Circadia Lamp adjusts a user's internal body clock by creating a personalized biological lighting schedule.  This retunes the user's internal clock to her external wall clock, during the day. According to the campaign, over a period of three to five days users will start seeing visible improvements in their sleep quality and energy. Circadia's light therapy device also helps individuals boost their mood, energy and alertness throughout the day.

The Circadia System, portable and powered by a laptop USB port, allows for smart home platforms integration with NEST, Alexa and IFTTT and integration with fitness trackers such as FitBit and the Apple iWatch to allow more personalized recommendations to improve the user's sleep and overall well-being. Both the tracker and device are scheduled to ship in early 2018.

Have a crowdfunding offering you'd like to share? Submit an offering for consideration using our Submit a Tip form and we may share it on our site!

Sponsored Links by DQ Promote