FinMason, a Boston-based fintech and investment analytics firm, announced on Thursday the launch of its new fintech accelerating program, FinSpring, which is described as an initiative that will provide free access to FinRiver, a set of flexible and lightning-fast investment analytics APIs.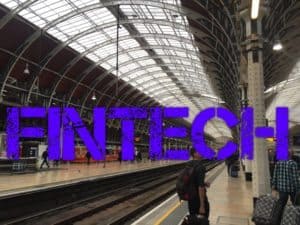 The company reported that the FinSpring accelerator is a six-month program that is available to startups that meet four criteria – share a mission of educating investors or advisors to make more informed investment and retirement planning decisions; operational less than two years; under $500,000 in revenue; and has raised no more than $1 million in funding.
While sharing details about the program, Kendrick Wakeman, CFA, CEO and founder of FinMason, stated:
"FinTech startups face tremendous competition in the marketplace and pressure from their investors to quickly achieve their business goals. We feel that many startups and potential startups are held back because of the time and expense of building robust analytics platforms. FinSpring lets smart entrepreneurs put analytics anywhere in their product with just a simple API call, leaving them free to focus on prototyping, getting to market and solving consumer problems."
Bob Leaper who runs the FinSpring program at FinMason, added:
"Part of the strength of the APIs is their simple structure. You send us a simple API call containing a list of securities, a list of their weights in the portfolio, and a string of request codes telling us what analytics you want. We then perform the calculations, package the results into a JSON object, and send it back to you. Usually, we do this in under 21 milliseconds. That instantly puts a startup on even ground with the biggest firms in the world."
FinMason added wealth technology startups accepted into the FinSpring program will have access to more than 700 analytical data types, including risk and performance metrics, aggregate factor exposures, scenario analysis and stress testing.