Commercial real estate marketplace lending platform, Money360, announced on Monday it has added eight new hires to support its rapid expansion. According to the online lender, the hires included five seasoned commercial real estate executives and three industry specialists.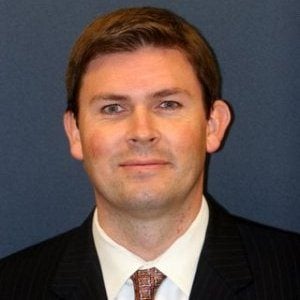 Speaking about the hires, Money360 founder and CEO Evan Gentry, stated:
"The first half of the year has set a strong precedent for the rest of 2017, and we look forward to meeting the lending needs and demands of the commercial real estate industry. The addition of a seasoned team of industry experts will allow Money360 to meet the increased demand for both bridge and permanent loans, and allows our company to be nimble in a shifting landscape."
The executive hires are the following:
Paul Cleary, Chief Operating Officer: Cleary was Executive Vice President of Cherrywood Commercial Lending, LLC, where he helped found the company and oversaw loan production and marketing. Prior to that, he was the First Vice President of the Business Services division at Kinecta Federal Credit Union.
John Calder, Director of Credit Administration: Has worked as a commercial real estate operator and executor for more than 20 years at companies including SABAL Financial Group, Mir, Mitchell & Company, LLP and Sterling Bank & Trust.
Stratos Athanassiades, Regional Director – Midwest Region: Has over 20 years of experience. Held a number of managerial roles for Alliant Credit Union, Business Partners, LLC, MetLife and Wachovia Securities.
Nick Jans, Regional Director – Southwest Region: Originated and produced more than $2.1 billion in commercial real estate financings. His previous positions included principal at Willow Bend Commercial Capital, Vice President at New York Life Investment Management and Investment Director at Massachusetts Mutual Life Insurance Company.
Craig Brown, CRE Loan Underwriter: Has nearly 30 years of experience and held a number of executive and managerial positions at real estate consulting companies, mortgage firms, and major banks.
The three support specialists: Jared Wright, CRE Loan Analyst; Annie Chantaduly, CRE Loan Expeditor; and Joel McRae, CRE Customer Service specialist.

Sponsored Links by DQ Promote