Hong Kong-based credit insurance provider Atradius announced on Thursday the launch of its new digital fintech platform, Atrium. The company describes the portal as an innovative tool that provides customers and distribution partners with real-time data to better understand buyers, credit limits, and risks a company poses.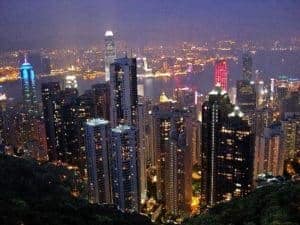 While sharing details about the platform, Atradius stated:
"Atrium has been designed to directly and quickly address the everyday needs of Atradius' customers, brokers, agents and account management teams. The buyer centric platform delivers a faster and more efficient user experience focused on applying for cover and filing claims; the services most frequently used by customers. Each Atradius customer can instantly search for and view information about buyers' creditworthiness, including buyer ratings, current cover and claims. Having received a clear picture of the buyer on the buyer details page the customer can directly apply for a credit limit. Credit limit decisions, in most cases, are immediate."
Eric den Boogert, Managing Director, Atradius Asia, explained:
"We have invested time and effort in talking to our customers and understanding how to make life easier for them, this tool puts our customers at the centre as well as improving our customers' interactions with their own clients. We've had strong positive reactions from customers who have piloted the new digital platform. The extended information about their buyers helps with business decision making and they like that everything is now organised around their customers, which is most important to them."
Atrium, which was launched on June 19th, will have more features rolling out over the course of the year.