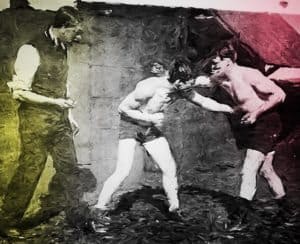 This is kind of interesting. R3, the big bank funded distributed ledger technology initiative, has been in a bit of a dust up as it "repositions" its services. The controversy is not anything new but things continue to simmer a bit as there is an ongoing discussion taking place on Twitter.  R3, as it describes itself, is an "enterprise software firm" created to develop "Corda, our distributed ledger platform designed specifically for financial services." But R3 is allegedly in an ongoing identity crisis as to whether or not Corda is Blockchain. Perhaps a better name would be Sybil?
The endless confusion of @r3cev continues, as they're back to calling it a blockchain. Snake oil sales is hard workhttps://t.co/Kdy0rFx959

— Saifedean Ammous (@saifedean) June 30, 2017
According to a market source, a quick synopsis of some of the questions are as follows:
R3 was originally a consortium of banks looking to explore a way of using the blockchain for settlement of OTC interbank trades.  As I understand, this past year they communicated to the banks they would be raising in the region of $200 million+.  Many of the banks balked and some left the consortium.  They still raised 100+ million but there is a lot of skepticism on exactly what they are working on.  Also, there was talk that some of the IP is now owned by the management team rather than the firm.  I have not verified any of this but there is a lot of chatter on what these guys are up to and how much R3 understands about building a distributed ledger type product."
So there are some doubts about the R3 mission, it appears. In May, R3 announced it had raised $107 million from over 40 institutions including some really big names like HSBC, Bank of America, Intel and more. This past week, R3 and four banks tested a Euro Commercial Paper issuance using Corda. Giles Chapman, Head of Commercial Paper at ABN Amro, called the results "promising." There will certainly be more to follow.
Never a dull moment.
How to troll a $150m "consortium" of scammers, @R3CEV, into an existential crisis from your couch. An illustrated guide: pic.twitter.com/VV6uwIzZVv

— Saifedean Ammous (@saifedean) February 23, 2017
Sponsored Links by DQ Promote