Humaniq announced on Tuesday the launch of its Blockchain-powered financial inclusion app while starting its first global meetup at the Rise London, a fintech accelerator powered by Barclays. This launch comes just two months after the blockchain platform's social impact ICO.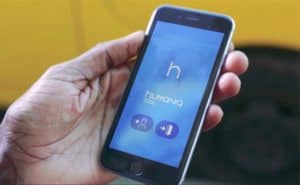 According to Humaniq, the app will give unbanked consumers the chance to start making payments with low fees, using biometric tech, and a UI crypto wallet. The platform noted that the "LITE" version of the app comes out on Android on July 31st and will be be the focus of a pilot program in Ghana, West Africa. The Humaniq coin will also be available for those who download the app and register using its IP biometric identification.
Dinis Guarda, CEO of Humaniq, stated: 
"We want to tear down barriers to making simple financial transactions for people who have not been offered services by traditional financial players. With this in mind, the Humaniq lite app offers almost zero-cost transaction financial inclusion solutions. It is easy to use: you simply need a smartphone number of the person you are sending money to."
Anton Mozgovoy, Humaniq Technology Director also commented:
 "The new app offers a Blockchain and biometric solution that will give users a chat system alongside their wallet that consumes less data than messaging apps, making contacting people and sending them money cheaper and easier. While having the security of the Ethereum Blockchain ecosystem."
Humaniq then added it is launching a new website at the same time. It is also planing to launch its financial inclusion app product road map for the next 6 months.