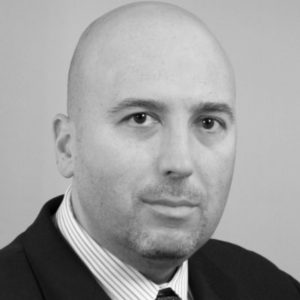 The Securities and Exchange Commission has announced that Christopher R. Hetner will continue to serve as Senior Advisor to Chairman Jay Clayton for Cybersecurity Policy, having previously served in this role under Chair Mary Jo White and Acting Chairman Michael Piwowar.
Hetner will continue to coordinate efforts across the agency to address cybersecurity policy, engage with external stakeholders, and help enhance the SEC's mechanisms for assessing cyber-related market risk.
SEC Chairman Jay Clayton said the technology has become commonplace and cybersecurity should be a major concern for all Americans;
"It is critical that we regularly assess the cybersecurity landscape and adapt accordingly as we strive to fulfill our mission. Chris' experience will help our agency evaluate risk, coordinate with others, and communicate with companies and investors."
Mr. Hetner has more than 20 years of experience in information security and technology. He joined the SEC in January 2015 as the Cybersecurity Leader for the Technology Control Program in the SEC's Office of Compliance Inspections and Examinations, where he coordinated cybersecurity efforts and advised on enforcement matters.
Prior to joining the SEC, Hetner was at Ernst and Young where he led the Wealth and Asset Management Sector Cybersecurity practice. Previously, Hetner was the Chief Information Security Officer at GE Capital. Hetner also implemented information security and regulatory compliance programs for Citigroup's Institutional Client Group global business and technology units.