China Issues Guideline on Artificial Intelligence Development
Last week, China's State Council has issued a guideline on artificial intelligence (AI) development, setting a goal of becoming a global innovation center in this field by 2030. The total output value of artificial intelligence industries is expected to surpass 1 trillion yuan ($147.80 billion).
Developing AI is a "complicated and systematic project" according to the guideline. An open and coordinated AI innovation system should be constructed to develop not only the technology, but also products and market. AI in China should be used to promote the country's technology, economy & social welfare, maintain national security, and contribute to the world.
Breakthroughs should be made in some basic areas like big data intelligence, multimedia aware computing, human-machine hybrid intelligence, swarm intelligence and automated decision-making. Advanced theories which can potentially transform AI should also be looked at, including advanced machine learning, brain-like computing and quantum intelligent computing.
Interdisciplinary research should be promoted to connect AI with other subjects, such as cognitive science, psychology, mathematics and economics.
A common technology system should be developed based on algorithms, data and hardware. Technologies in the system include a computational knowledge engine, swarm computing, virtual reality modeling and natural language processing.
Laws and regulations about AI should be formulated, as well as ethic principles. Technology standards, an intellectual property rights system, and a supervision mechanism should also be enacted. (Source: 01caijing)
Malaysia's CIMB to Partner Alipay for Mobile Payment
Malaysia's second-biggest bank CIMB Group Holdings has said its subsidiary will form an equity joint venture with Ant Financial Services Group to provide mobile wallet and related financial services. The CIMB unit, Touch 'n Go, will be majority shareholder and Ant Financial a minority shareholder, the bank said in a statement filed at the Kuala Lumpur stock exchange.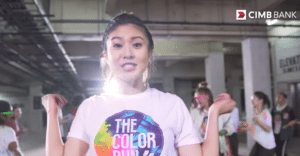 E-wallets are typically made up of an application that resides on one's mobile device, which then can be swiped over a QR code at a merchant's location for payment of goods or services. Users will be able to top up the credit on their e-wallets via online banking facilities in Malaysia.
Millions of Malaysians use 'Touch 'n Go' cards daily to pay for road tolls, bus fares, parking and shopping. The envisaged mobile wallet will allow these users access more services on mobile phones, said the statement.
Alipay users currently use e-wallet services on mobile phones to hail taxis, book hotels, buy movie tickets, pay utility bills, make doctors' appointments and manage their finances. For Ant Financial, an affiliate of Alibaba Group, the investment would be its first in Malaysia. Its association with CIMB is likely to advance the bank's plans to build an early lead in the country in so-called fintech. (Source: finance.ifeng)
China CITIC Bank and Minsheng Bank Launch the First Blockchain-based Credit System
Last week, Minsheng Bank and CITIC Bank announced the launch of China's first Blockchain-based Letter of Credit System (BCLC). A 100 million letter of credit transaction was conducted on the system on the first day, marking the establishment of another heavyweight blockchain application in the financial industry.
[clickToTweet tweet="China CITIC Bank and Minsheng Bank Launch the First #Blockchain-based Credit System" quote="China CITIC Bank and Minsheng Bank Launch the First #Blockchain-based Credit System"]


Minsheng Bank and CITIC Bank intend to take this as an opportunity to establish an inter-bank blockchain technology alliance to attract more other banks to join. BCLC is based on Hyper ledger Fabric and highly customized with the structure of "business system of institutions+ frontend blockchain+ blockchain node" to ensure the efficiency of consensus and network performance. Allied banks and big institutions will act as VP node to form consensus. VP node is connected through TLS to ensure transmission safety. Small and medium-sized institutions can get involved through authorization by core institutions. Common customers can join through API of the union and as an external chain. The frontend blockchain is responsible for encrypting the business data in accordance with the national standard encryption algorithm. Only the transaction participants can decrypt the data to ensure the validity of the digital protocol. The transaction sender must sign the data with ID private key to when sending data to the blockchain to ensure the authenticity of data. (Source: money.163)
JD Finance and Beijing UnionPay Jointly Launch QuickPass in Beijing
On July 19, JD finance announced to launch QuickPass in Beijing in cooperation with Beijing UnionPay, ushering in an era of mobile payment that is safer and more convenient. The first merchants providing this new service are the stores on the JD online shopping platform, and next, JD QuickPass will be introduced to nearly 10 million offline stores.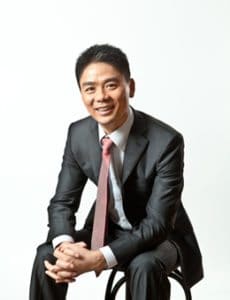 JD QuickPass supports NFC contactless payment with smartphones and wearable devices. Compared with QR code payment, JD QuickPass not only meets the diversified payment needs of cardholders but also presents obvious advantages. Firstly, it is safer. With multiple security features guaranteed by innovative technologies such as cryptographic keys and cloud verification, personal information will not be revealed at the point of sale, which effectively protects privacy and sensitive payment information. Secondly, it offers better user experience. The payment flow does not even require internet access or opening up any app. Just turn on the display and hold the smart phone close to the POS reader and payment is made.
JD QuickPass mobile payment will be available at over 25 franchise chains in Beijing, including Carrefour, McDonald's, Watsons, FamilyMart, and COSTA with exclusive offers for QuickPass users. More merchants are expected to come onboard soon. (Source: sina)
[clickToTweet tweet="JD Finance and Beijing UnionPay Jointly Launch QuickPass in Beijing #Fintech" quote="JD Finance and Beijing UnionPay Jointly Launch QuickPass in Beijing #Fintech"]
China Pulls More Than CNY 200 Billion Online Financial Products Pull From the Shelves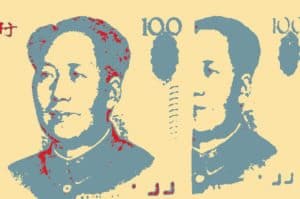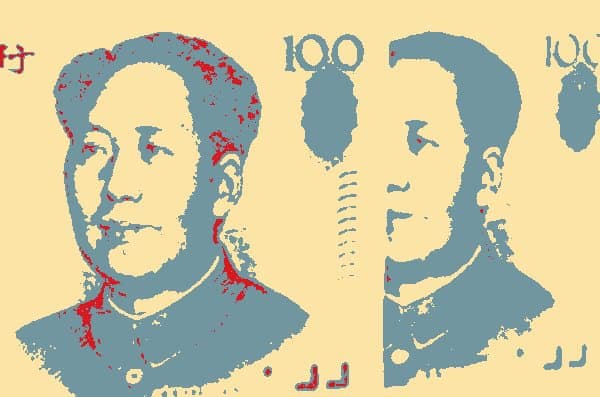 In response to the new regulatory policy, as of July 19, a bunch of big fintech platforms including Lufax and Baidu Financial have pulled the financial products of Financial Asset Exchanges from the shelves, and the total value of the products exceed CNY 200 billion.
On July 12, the supervision department released a regulatory document. According to the document, fintech platforms must stop the cooperation with Financial Asset Exchanges and remove the relative financial products off shelves before July 15.
At present, China has 52 Financial Asset Exchanges and Trading Centers. The volume of cooperation of Financial Asset Exchanges and traditional fintech platforms is around CNY 100 billion to CNY 200 billion. The new regulation comes at a critical time, as online asset management products pose an increasingly bigger threat to China's financial health. They mark a radical change, as regulations have tended to focus on specific practices rather than the overall financial health and failure resolution of these products. There is the hope that the rule will help tamp down risks in a large part of China's fintech sector, and prevent a meltdown that would impact a broad swath of institutions and investors. (Source: tech.sina)
[clickToTweet tweet="China #Fintech platforms must stop cooperation with Financial Asset Exchanges & remove financial products off shelves" quote="China #Fintech platforms must stop cooperation with Financial Asset Exchanges & remove financial products off shelves"]
---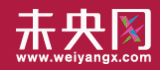 WeiyangX is the most influential website focusing on fintech in China. The site covers the latest news, industry data analysis, business practices, and in-depth fintech cases in fintech. WeiyangX is incubated by Fintech Lab. Founded by Tsinghua University's People's Bank of China (PBC) School of Finance in 2012, the Fintech Lab is the first and leading research entity dedicated to leading best practices, promoting interdisciplinary innovation, and encouraging entrepreneurship in the field of fintech through scientific research and innovative project incubation.

Sponsored Links by DQ Promote