Chinese peer-to-peer lending platform Dianrong announced on Wednesday it successfully secured $220 million during its Series D round funding, which was led by GIC Private Limited with participation from CMIG Leasing, Simone Investment Managers, and other institutional and individual investors.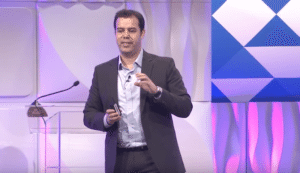 The funding round comes just two years after Dianrong completed its Series C round funding of US$207 million from Standard Chartered Private Equity, China Fintech Fund, Tiger Global Management, and Bohai Leasing. Soul Htite, Founder and CEO of Dianrong, stated:
"We are humbled and honored to welcome GIC, CMIG Leasing, and Simone Investment Managers, to the Dianrong family. The addition of these distinguished global investors not only validates our past successes, but reinforces our commitment to 'The New Finance', which applies fintech to deliver greater financial freedom to Chinese families and small businesses. This latest capital injection will help us expand and accelerate these efforts and further drive sustainable and profitable business growth."
Kevin Guo, Founder and Co-CEO of Dianrong, also commented:
"Dianrong's success to date stems from great technology and talented employees, as well as investors who share our fintech vision and encourage us every day to innovate and lead. Adding world-class investors like GIC, CMIG Leasing and Simone ensures we will continue to be a catalyst for positive change within China's fintech market and beyond."
Tang Min, President of CM International Financial Leasing Co., Ltd, added:
"Dianrong's commitment to technology, transparency and compliance makes it a trusted partner and the right investment for us. CMIG Leasing was impressed by the company's achievements in fintech and their perfect utilization in the lending business. We believe that the combination of fintech developed by Dianrong and the leasing business will create more value for both industries. We're delighted to be a part of Dianrong's future."
Dianrong recently announced the acquisition of the asset-generation operations of Quark Finance, which tripled the company's local footprint across China. Earlier this year, Dianrong also launched Chained Finance, the first-ever blockchain platform for supply-chain finance developed in partnership with FnConn.