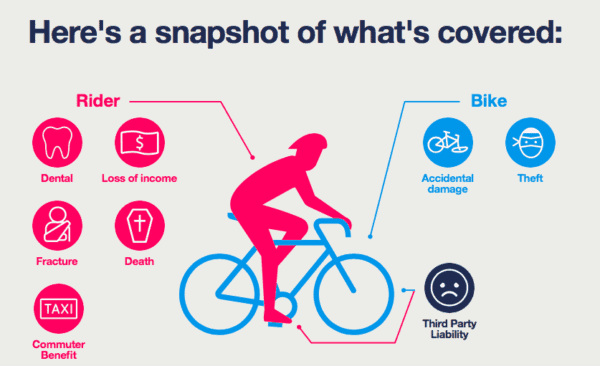 The Berlin Insurtech company Friendsurance has now expanded its business to Australia, launching the "Cashback Bike Insurance," the platform's first P2P insurance solution outside of Germany.
"In Germany, we have well over 100,000 customers, but that's only the beginning. Friendsurance was from the outset was envisioned as an international company," noted CEO and co-founder Friendsurance Tim Kunde, a graduate of the WHU-Otto Beisheim School of Management. "Our first expansion market is Australia, where one of our most important investors, Ellerston Ventures, is headquartered.  As for the need for innovation, the Australian market is not dissimilar from the German market. We are convinced that our P2P insurance model will work well because it offers cheaper and fairer insurance options to Australian customers."
Friendsurance was founded 2010 by Sebastian Herfurth and Tim Kunde, seeking to disrupt the insurance industry capitalizing on digitalization. Although Friendsurance Australia P2P insurance model is a separate company from Friendsurance Germany, with an Australian Financial Services (AFS) license for the Australian market, Friendsurance Germany will supported its Australian sister company with IT and support from Berlin.
"A completely new peer-to-peer model with insurance to bring repayment option to Australia, was not an easy road. But we are convinced that customers will love Friendsurance," shared Friendsurance CEO and Managing Director of Friendsurance Perry Abbott. "We wanted to create a bicycle insurance that offers a unique repayment option similar to how a comprehensive car insurance acts, but just for bikes."
The new "Cashback Bike Insurance" is covered by the Australian Company NWC Insurance.