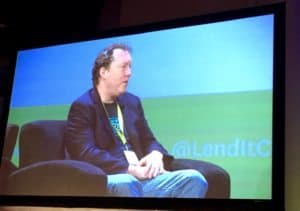 SoFi CEO Mike Cagney has decided not to participate in the Goldman Fintech event taking place this week in Manhattan, according to a report by Bloomberg. The report attributed the schedule change to the ongoing litigation that is challenging the Fintech platform.
SoFi Spokesperson Jim Prosser is quoted in the article explaining it was a simple scheduling conflict;
"Mike had a conflict that couldn't be resolved, and has done a handful of conferences lately, including one just last week on stage with another Bloomberg reporter."
The allegations of a "sexually charged corporate culture that condones unlawful conduct" have been a challenging problem for one of the largest online lenders in the US. Cagney directly addressed the litigation in a blog post on the SoFi platform. Cagney stated;
While we're confident in our positions in these cases, we take these types of claims seriously. Our legal team is hard at work preparing our responses, and as part of that work, we've had many discussions with current and former employees about these issues of litigation and culture;
"…. Based on these discussions [with current and former employees], we've discovered that the same lawyer has been trying to collect information relating to alleged sexual harassment at the company, and that he has several people who are prepared to formally allege they were the victims of or witnesses to improper activity at our Healdsburg operations office. To be blunt, that kind of behavior has no place at SoFi, and we're not going to tolerate it.
These allegations are being thoroughly investigated by outside attorneys we have engaged. To the extent we determine that there is any truth to the allegations, swift and severe action will be taken. Jing will be following up with an anonymous means for employees to provide our counsel information that could be helpful to their investigation."
Cagney added that SoFi is taking multiple steps to strengthen our approach to HR. He expressed his pride in the company, along with its rapid growth and services that save consumers billions of dollars. He said that this same rapid growth is no excuse for bad behavour of any kind.
SoFi employs over 1,000 today.