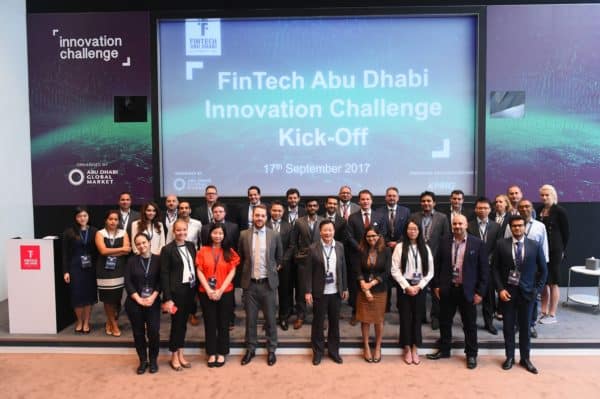 Abu Dhabi Global Market (ADGM), the International Financial Centre in Abu Dhabi, in collaboration with KPMG, announced that 11 outstanding global FinTech firms have been shortlisted for the inaugural FinTech Abu Dhabi Innovation Challenge in October.  The selected firms are currently undergoing an intensive five-week programme (which kicked-off on 17 September), which allows them to contextualize and present market-ready solutions tailored for the Middle East, Africa and South Asia (MEASA) region.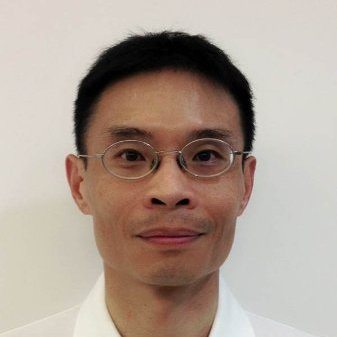 "We are delighted with the high calibre of entrants that we have received from some of the most promising FinTech practitioners in the industry. What firmly stood out was the remarkable quality of solutions presented.  The panel of expert judges had a very tough time selecting the finalists from the 166 applicants. This is the first time that a challenge like this has been delivered in the region and we would like to thank each and every one of the applicants for their time in putting forward such market-ready solutions,"  shared Executive Director of Capital Markets, Financial Services Regulatory Authority of ADGM Wai Lum Kwok. "The whole process so far has shone a light on the immense talent that exists in the global FinTech community. Now we look forward to harnessing and nurturing this outstanding talent even further and identify those game-changing concepts that will help revolutionise the financial services industry today to help build the knowledge-based economy of tomorrow."
11 companies were selected from 166 applicants, including four applicants from Singapore, two from India, one from Hong Kong, one from China, one from Canada, one from the United Kingdom and one from the UAE. Each of the selected applicants put forward "exceptional ideas that provided innovative and game-changing solutions" to a series of problem statements to address real business challenges that the financial services industry currently faces.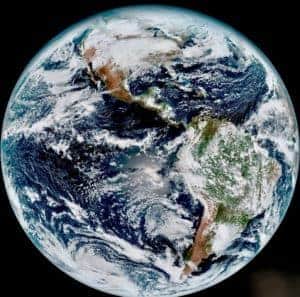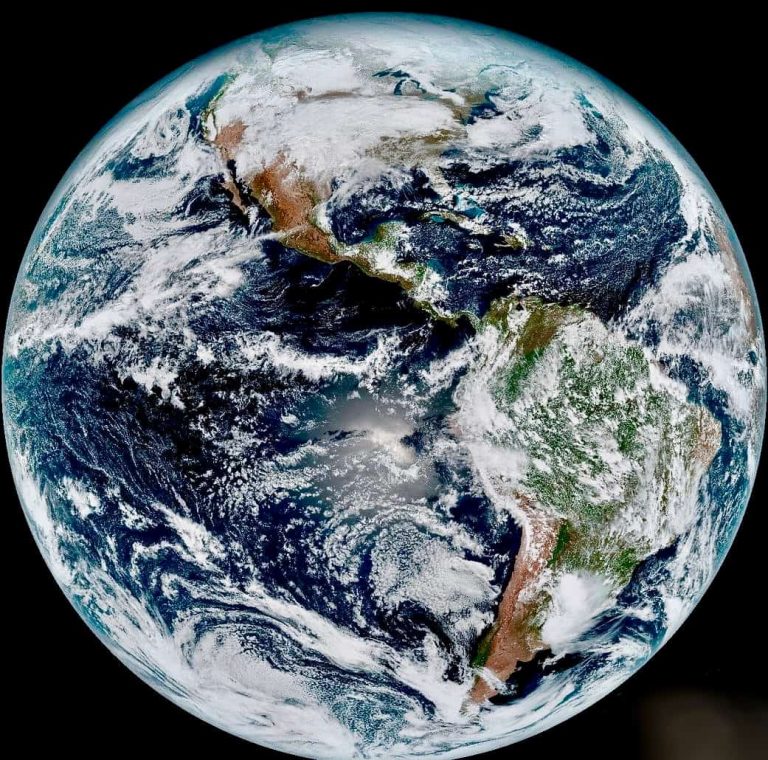 Within the upcoming 5-week programme, the shortlisted finalists will be tasked with developing their solutions to specific problem statements, focusing at six focus areas: Financial and Investment Management, Financial Inclusion, RegTech, Trade Finance, InsurTech and Private Capital Markets.  Some of these statements include developing personal finance management tools, KYC solutions, interactive investment ecosystems and financial services for the un(der)banked.
Over the course of the programme, each finalist will also benefit from the support and mentorship of more than 14 FinTech and financial industry leaders over the course of the programme, including topic deep-dives on business incorporation, regulatory requirements, funding and partnerships, opportunities to enter or expand into the MEASA financial services sector and fast-tracked consideration for admission to ADGM's Regulatory Laboratory (RegLab) programme. All finalists will then proceed to FinTech Demo Day taking place on 22 October, where two eventual winners will be selected and invited to demonstrate their solution at the upcoming Global FinTech Hackcelerator in Singapore.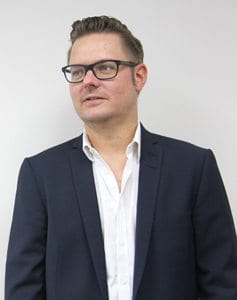 "The 11 finalists selected represent some of the brightest minds from the global start-up scene. The five-week programme will open a number of different doors to the successful applicants, which will also see them benefit from access to business stakeholders looking for solutions contextualised to their specific needs," explained Jan Reinmueller, Head of Digital Village, KPMG in Singapore. We are looking forward to seeing how these solutions develop over the coming weeks, to become market-ready innovations when they are presented during FinTech Abu Dhabi event next month."
The shortlisted teams were selected by a panel of industry experts based on the following criteria: uniqueness of the solution; relevance to the problem statements; business potential and scalability of the solution; maturity of the solution and demonstration of start-up's ability to execute. The successful applicants (with platform-based descriptions) are:
NewBridge FinTech (Fundshop) (UAE) – a UAE-based digital wealth solution provider to Private Banks, Wealth Management and Asset Management companies. Its flagship product, Fundshop, is an automated wealth management robo-engine which uses multiple processes to provide tailored and institutional level of portfolio advice to private clients on their existing and new wealth using a highly innovative, risk and trend-based algorithm.
Alpha FinTech (Singapore) – a FinTech vendor enablement and management platform.  Using a single API and a simple user interface, banks, payment gateways and enterprise merchants are now able to access both new and legacy vendors across the entire payment, risk and commerce spectrum. Alpha also introduces new value-add layers to optimise the utilisation and management thereof.
Everledger (UK) – using the best of emerging technology including blockchain and smart contracts, Everledger's solution shifts the burden of the paper process onto a digital global ledger that is immutable, secure, scalable and fast. With a hybrid approach of public and permissioned ledgers, the permissible parameters of the records are easily managed, redefining the way documentation is stored and data is shared, which is adaptable across numerous industries and highly mitigates risk and fraud with clear financial as well as insurance benefits.
FRS Labs (India) – has built a digital solution that allows customers to open bank accounts from the comfort of their homes; customers can scan any National ID, verify personal details, detect images, read facial expressions, and check for liveliness of the applicant and match with other compliance databases to detect risky applicants. The account opening process includes customer due diligence to detect risky applicants can be completed under ten minutes with dramatic reduction in cost for banks.
ftcash (India) – aims to empower these small businesses with the power of digital payments and loans, only using a bank account and a feature phone. ftcash aggregates all payment methods including credit/debit cards, net banking, various mobile wallets, UPI, BharatQR and PayPal to create an open platform for merchants to initiate digital payments and provide institutional capital in less than five minutes.
Market IQ (Canada) – helps users manage their financial life easily and effectively.  It combines data from multiple sources like bank accounts, credit cards, insurance, and brokerages to provide a unified view of the user's financial life. Not only does the app make everything easy to understand with beautiful visualisations, it also interprets the data using its cognitive intelligence engine to surface insights in simple English so the user can better understand the story behind the numbers and take real action to save money and make money.
Canopy (Singapore) – allows all assets to be anonymously aggregated and viewed as a single portfolio, run portfolio analytics, and generate custom reports and more. Facing a lack of data feed from private banks, Canopy eliminates manual data entry by straight-through-processing data from any sources, including PDF statements. Having an aggregated portfolio view coupled with their innovative tools helps users to make sense of their data, resulting in better investment decisions.
Silent Eight (Singapore) – is powered by artificial intelligence and built to think like an analyst. Silent Eight reviews all available data at lightning speed and provides analysts with useful, relevant information with each alert. This helps the analysts to conclude their investigations much faster and with far fewer mistakes.
Privé Financial Limited (Hong Kong) – Wealth management is being challenged and transformed by regulatory oversight, client expectations and increasing competition from industry disrupters. Accordingly, wealth advisors cannot continue the traditional "product pushing" business model and must transition to a more customer-centric model whereby they look to personalize their service offerings. At the heart of this sea change is the ability of institutions to truly understand their clients. By empowering the financial advisors with superior intelligence and execution capabilities, Privé Managers presents a digital ecosystem geared towards enhancing client engagement through a personalized advisory approach. By coupling DaaS (data-as-a-service) and SaaS (software-as-a-service) models, Privé Managers presents a comprehensive solution for financial advisors to deliver an unparalleled degree of portfolio advisory services and ability to increase the share of their end-clients' wallets.
PIVOT (China) – uses AI and machine learning to bring investment management beyond human inefficiencies. PIVOT's algorithms are transparent and based on Nobel-winning Modern Portfolio Theory (MPT) to offer good long term risk-adjusted returns via globally diversified portfolios 24×7, with low fees and low entry investments. Therefore, PIVOT makes investing simple, convenient, digital, efficient and low fees.
SQREEM (Singapore) – is a tech company in the field of artificial Intelligence with a software technology stack, and series of cognitive AI algorithms that allows one to understand & predict all aspects of human behaviour. SQREEM has developed one of the largest cloud hosted behavioural data acquisition capabilities databases in the world, where one is able to build personas, understand customer journeys, map behavioural intent to purchase, and in turn target consumers across any channel, in over 60 countries and all languages.
The Panel of judges included:
Elizabeth Lumley, Global FinTech Commentator
Wai Lum Kwok, Executive Director of Capital Markets, Financial Services Regulatory Authority, ADGM
Jan Reinmueller, Head of KPMG Digital Village, KPMG
Umair Hameed, Partner Financial Sector (UAE), KPMG
The FinTech Abu Dhabi Innovation Challenge, organized by ADGM and KPMG, is part of the first FinTech Summit in the region, between 22 and 23 October 2017.  The event will give these 11 finalists the opportunity to showcase their solutions on the main stage of the FinTech Summit in Abu Dhabi. During the Summit, participants will present their solutions to a panel of industry experts.  The experts will then select the two final winners who will be invited to participate at the Singapore FinTech Festival, as part of the ADGM team, to showcase their solution on 16 November 2017 at the Global FinTech Hackcelerator held in Singapore.