It's been quiet an exciting week for Abu Dhabi Global Market: global Fintech challenges, new alliances and partnerships. ADGM and KPMG have synced to launch the first ever FinTech Abu Dhabi Innovation Challenge on 22 October 2017 in Abu Dhabi to enable startups to access industry-leading solutions that may help entities address emerging business challenges in the financial services industry.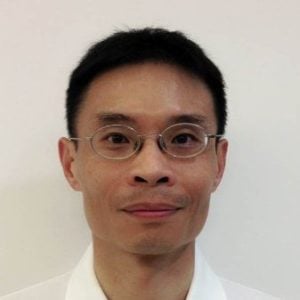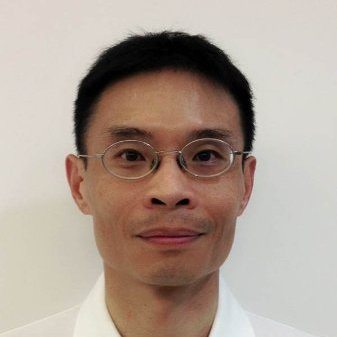 "We are excited to team up with KPMG in developing and organising the FinTech Abu Dhabi Innovation Challenge. This is a great opportunity for FinTech start-ups to interact with the brightest minds in the industry to leverage the guidance and mentorship of industry experts to come up with solutions to address and solve some of the sector's challenges and pain- points. As part of ADGM's FinTech collaboration with the Monetary Authority of Singapore, the winners will be able to participate in the Singapore Hackcelerator event to demonstrate their innovative solutions," indicated Executive Director (Capital Markets), Financial Services Regulatory Authority of ADGM Wai Lum Kwok. "As an International Financial Centre and leading FinTech Hub, ADGM will continue to keep its finger- on-the-pulse, listening to and anticipating the needs of our market, working closely with our FinTech bridges and partners, and maintaining an open and conducive ecosystem that is relevant today, and builds the economy of tomorrow."
The Innovation Challenge is part of the inaugural FinTech Abu Dhabi event on 22 and 23 October 2017, which includes an intensive five week program enabling innovative and mature start-ups to conceptualize and present market-ready solutions that aim to address real business challenges identified in the financial services industry in the Middle East, Africa and South Asia (MEASA) region.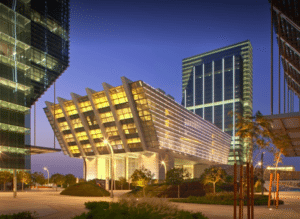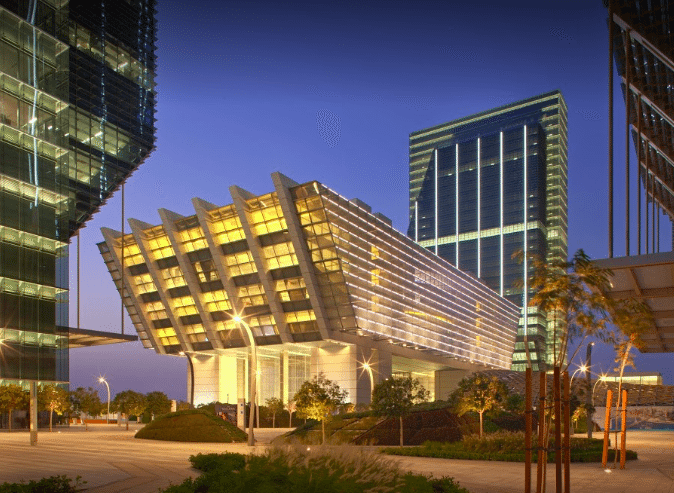 During the programme, 10 finalist teams will work on developing solutions to specific problem statements, divided into six focus areas: Financial and Investment Management, Financial Inclusion, RegTech, Trade Finance, InsurTech and Private Capital Markets. The finalists will showcase their solutions at the FinTech Demo Day in Abu Dhabi to a panel of industry experts. Each finalist will benefit from a number of different sessions, including start-up initiation and mentoring sessions, opportunities to enter or expand into the MEASA financial services sector and join adoption programs and collaborative ecosystems in the MEASA region, access to guidance and support from industry leaders, subject-matter experts and regulatory authorities, and fast-tracked consideration for admission to ADGM's Regulatory Laboratory (RegLab) programme. They will also win a US$15,000 cash stipend to cover any costs associated with travel matters and/or accommodation.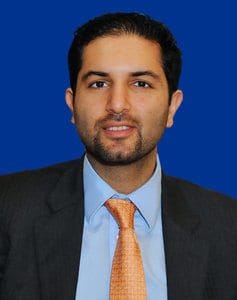 "The FinTech Abu Dhabi Innovation Challenge is truly a progressive initiative for the industry, and KPMG along with ADGM is very pleased to be able to lend its support and assist emerging start-ups in the region to achieve their objectives. The industry has a responsibility to support and encourage innovation, especially across start-ups in the UAE in line with the UAE Vision 2021 which aims to transform the country into a diversified, knowledge-based economy,"  added Partner, Financial Services, KPMG in the Lower Gulf Umair Hameed. "Together with ADGM, KPMG will use the combined strength of our renowned Financial Services sector insight and our global network of expertise to h e l p prepare and equip mature start-ups for the competitive business environment ahead of them."
Individuals and "mature" startups with a working prototype and go-to-market strategy are encouraged to apply to the FinTech Abu Dhabi Innovation Challenge. The call for submissions for the program is already open and submissions will be accepted until 25 August 2017. Two Innovation Challenge winners will be announced on 22 October 2017. These winners will have the opportunity to demonstrate their solutions at the upcoming Global FinTech Hackcelerator in Singapore.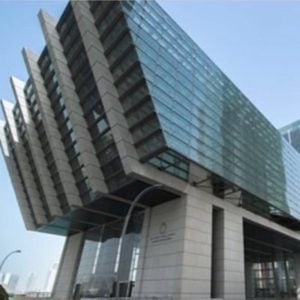 The FinTech Abu Dhabi event is a platform for financial institutions, FinTech startups and participants, investors, regulatory agencies and the business community to network, collaborate and exchange knowledge in FinTech developments in Abu Dhabi, the wider MEASA region and o n a n international level. The event will include a Summit, Innovation Challenge, Demo Day, and FinTech Awards presentation.
In addition, ADGM, the International Financial Centre in Abu Dhabi, and the Swiss Finance + Technology Association (SFTA) have formed a new alliance to strengthen each other's FinTech ecosystem and foster mutually-beneficial opportunities that support the growth and deployment of innovations in both markets. The Agreement was sealed by John Hucker, President of SFTA and Richard Teng, Chief Executive Officer, Financial Services Regulatory Authority (FSRA) of ADGM.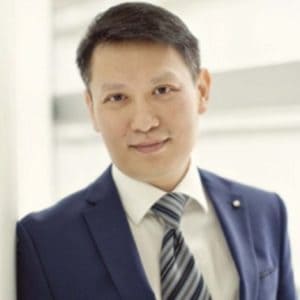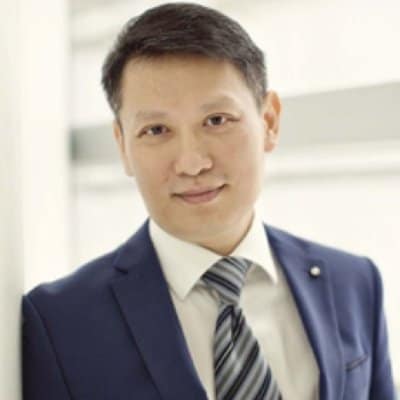 "As global wealth management centres, Switzerland and the UAE have nurtured decades of mutually beneficial and strategic bilateral ties. With Switzerland as one of the world's leading blockchain and crypto-currency centres, this new FinTech Bridge and partnership dovetail well with Abu Dhabi's focus as a global FinTech hub," stated Teng. "We look forward to working closely with SFTA to advocate an inclusive FinTech ecosystem that brings FinTech innovators and financial institutions together to build deep capabilities in seeking new growth opportunities and shifting our respective economies into higher gear. We believe the FinTech startups and business community will greatly benefit from the innovation platforms of our respective jurisdictions, including ADGM's Regulatory Laboratory programme."
The SFTA, a non-profit association organised under Swiss law, is an independent organisation whose members represent various stakeholders in the Swiss FinTech ecosystem. This collaboration will provide the impetus to connect Swiss and UAE FinTech participants to business opportunities, experience and investments in each other's region, accelerate the exchange of FinTech expertise, and anchor FinTech activities in ADGM, Abu Dhabi, and Switzerland.
ADGM and the International Financial Centre in Abu Dhabi also partnered with the Responsible Finance & Investment Foundation (RFI) are pleased to enter into a partnership to bolster the growth and sustainability of the FinTech ecosystem through financial inclusion and ethical and responsible finance practices. The collaboration was signed between Blake Goud, RFI Foundation CEO, and Teng.
ADGM and RFI share a mutual commitment to cultivating and advancing FinTech under their respective charges. Both parties recognise the significant advantage of how strategic collaboration and joint efforts can enable them to better cultivate entrepreneurship, foster ethical and responsible investments, and highlight opportunities for Shari'ah compliant FinTech services and Islamic finance activities for the region and beyond. ADGM and RFI are pursuing initiatives under the Collaboration including highlighting emerging FinTech trends and supporting the development of innovative Shari'ah compliant FinTech companies seeking to participate in the Middle East and African markets.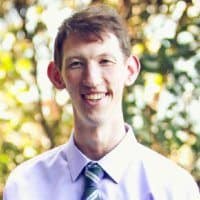 "FinTech has a major opportunity to transform how Islamic financial institutions connect with their customers and promote a unique and differentiated approach to financial services. We are optimistic that this partnership with ADGM, building on the regulatory environment they have created in Abu Dhabi, can encourage and support emerging FinTech companies to adopt ethical, responsible and Islamic approaches," explained RFI Foundation CEO Blake Goud. "We look forward to working with ADGM to expand responsible FinTech in a way that encourages more equitable, inclusive and sustainable growth."
This partnership establishes an open platform for both RFI and ADGM to share expertise and knowledge, as well as to create joint efforts which will enhance and strengthen the FinTech ecosystem that ADGM has initiated for the MENA region in March 2016. ADGM and RFI will also work closely to enable and assist investors, FinTech entrepreneurs and innovation firms in testing and introducing innovative products, services and solutions within a well-structured and conducive environment under the ADGM Reglab programme.