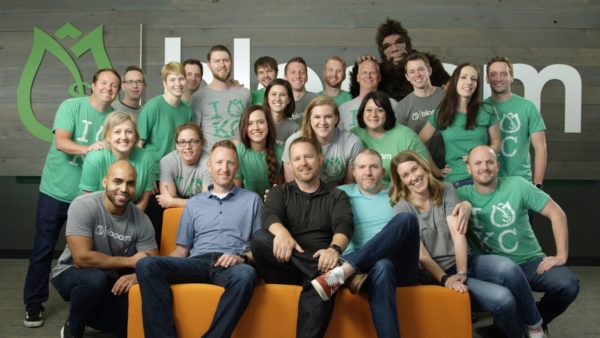 Robo-Advisor Blooom now manages over $1 billion of retirement accounts for their clients, according to the company blog. Blooom was started in 2013 to "help the traditionally un-helped". The platform explains that "Wall Street has made a habit of running in the opposite direction of investors with small accounts…maybe we should build something and run towards them."
Bloom notes their platform has grown faster than virtually any other Robo-Advisor.
Blooom stated;
"We also take pride that this Kansas-based company reached the milestone faster than both Betterment or Wealthfront – while doing so on a fraction of the capital. They're peers not so much from a comparable service offering but in that they're a benchmark for other Robo-advisors. In other words, out of the gates, we have grown faster on fewer resources, as one should expect from someone managing their money."
Today, thousands of people trust Blooom with their 401ks/403bs, thus representing a shift away from costly active management schemes that deliver too little yet cost much more. Blooom thanked their customers for believing in them.
Blooom last raised money in February of 2017 in a $9.15 million Series B financing round. At that time, Blooom held $500 million in assets under management so it would appear the funding has been put to good use as exemplified by this dramatic growth.
Kansas based Blooom charges customers $10 per month, for anyone in the US who has a 401k and 403b and needs help with it — regardless of account balance.  Think about it. That is about the same cost of Netflix.
Blooom believes traditional industry participants seek out wealthy investors with multiple tiers of percentage pricing and complicated different service levels. Blooom wants to keep things clear and straightforward and deliver fiduciary advice to millions of hard working Americans who have never had access to help before, at an affordable price. Their recent performance indicates this goal is being met.
[Editors Note: Wealthfront has pointed out that their platform took 2.5 years to reach $1 billion in assets under management]
Sponsored Links by DQ Promote