Last week, Administrator Linda McMahon, head of the U.S. Small Business Administration, announced the launch of Lender Match, the SBA's online referral tool connecting small business borrowers with participating SBA lenders.  Lender Match is an upgrade to LINC (Leveraging Information and Networks to access Capital), which was introduced as a pilot in 2015.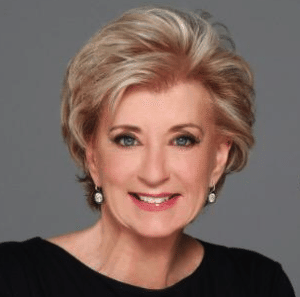 According to SBA, the free online tool allows small business owners to fill out a quick online form, without registration and then connects them with lenders within 48 hours. There are now fewer, more relevant questions, and lenders are now able to better filter the referral they are sent resulting in more viable matches.  Lenders can now optimize their search criteria to identify specific types of borrower referrals for particular lines of business or specialized financing. McMahon revealed:
"The SBA's mission to help small businesses grow, create jobs and help our economy thrive is strengthened by the new Lender Match tool. It essentially serves as a matchmaker, making it easier for small businesses to find lenders. I want to help get more capital in the hands of small business owners and entrepreneurs, and I encourage them to tap into the SBA's resources for start-up and growth solutions."
SBA also noted that Lender Match is available to all SBA 7(a) and 504 lenders nationwide, including nonprofit lenders that offer free financial advice and specialize in microlending, loans in SBA's Community Advantage program, and the SBA's CDC/504 loan program. It is important to note that you must be an approved SBA lender in good standing to receive borrower referrals.
SBA then added that there are currently more than 800 lenders in its lending programs that participate in Lender Match throughout all 50 states, the District of Columbia, Puerto Rico, the U.S. Virgin Islands and Guam. To date, the online tool has made more than two million lender referrals, and lenders have followed up with more than 70,000 referrals, connecting potential small business borrowers to capital.