Digital wealth manager Moneyfarm announced on Thursday it has acquired the technology behind personal finance chatbot Ernest. The company claimed it is the first wealth manager to explore the use of a personal finance chatbot to help individuals manage money and investments.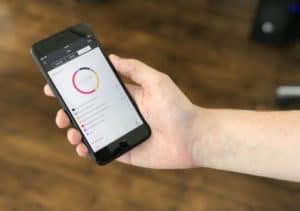 Moneyfarm stated it is working to combine the technology behind Ernest with its existing services. The company's mission is to provide customers with the best solution to protect and grow their wealth, based on their need and where they are in their wealth journey. MoneyFarm also noted that the Ernest technology has the ability to tap into the daily transactional behavior of customers, and this will prove critical as we work to provide more personalized financial advice that considers broader spending habits. Giovanni Daprà, Co-Founder and CEO of Moneyfarm, explained:
"Artificial intelligence and a conversational user interface will help us to improve our algorithms and ultimately offer a better product to our customers. As we work to integrate chatbot technology across our product offering we'll be able to assist over an individual's full wealth lifecycle, from the first pay cheque through to retirement."
Niall Bellabarba, co-founder of Ernest, also commented:
"Moneyfarm's acquihire of the Ernest technology provides the opportunity to accelerate the vision for Ernest, to create a better financial adviser for consumers. We'd like to thank everyone who has supported Ernest so far, and we're excited by Moneyfarm's vision for the future of the technology."
 Moneyfarm added that Ernest is a personal banker, powered by artificial intelligence. Leveraging Facebook messenger Ernest connects with an individual's bank accounts. Ernest combines natural language processing technology with machine learning.