LendingClub (NYSE:LC), the largest marketplace lending platform in the US, has scheduled its quarterly earnings report for November 7th, at 5PM ET (2PM PT).
A live webcast of LendingClub's call will be available at the Investor Relations portion of the LendingClub websit under the Events & Presentations menu. Alliteratively, you may dial in at +1 (888) 317-6003 or outside the U.S. +1 (412) 317-6061 with conference ID 7584209.
Investors will be keen to learn if top and bottom line improvements have come in as forecasted during the Q2 results. LendingClub forecasted the following during the last call:
Total Net Revenue in the range of $154 million to $159 million.
Net Income (Loss) in the range of $(12) million to $(8) million.
Adjusted EBITDA in the range of $18 million to $22 million.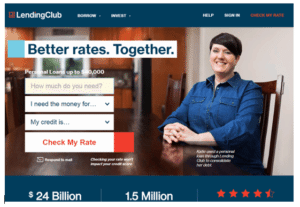 Along with improving online lending dynamics, investors will be interested to know when LendingClub will become net income profitable. LendingClub CEO Scott Sanborn was handed a tough situation when he took over the corner office in 2016. So far, he appears to be delivering on his promises but the stock price remains mired far below the IPO.