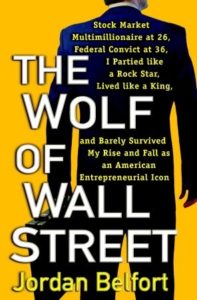 Everyone has been talking about how the Wolf of Wall street bashed Initial Coin Offerings as "the biggest scam ever." That is quite an accomplishment topping every fraud in modern history. Jordon Belfort, AKA the Wolf of Wall street, spent 22 months in the slammer for his dubious methods of fleecing unsuspecting investors.  Following a movie where Belfort was played by Leonardo DiCrapio, the Wolf has experienced a resurgence in popularity in recent years as people seek out his experience and wisdom. Who says you never get a second chance?
According to the FT, Belfort said that ICOs will "blow up in … people's faces."
"Promoters are perpetuating a massive scam of the highest order on everyone. Probably 85% of people out there don't have bad intentions, but the problem is, if 5 or 10% are trying to scam you, it's a fu**ing disaster."
"Everyone and their grandmother wants to jump in right now … it's far worse than anything I was ever doing."
And Belfort is correct there are a lot of fraudulent ICOs out there. Some countries, like China, have banned them outright as the best way to pump the brakes. Other countries, like the US, have said issuers in tokenized securities must file an exemption with the SEC (IE Reg D or Reg A+). SEC Chairman Jay Clayton appeared to be open to ICOs when he recently testified before Congress. But Clayton also cautioned against issuers that may cross the securities line and not abide by existing law.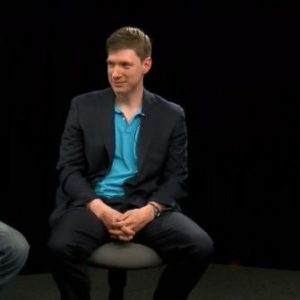 Nicholas Gregory, founder and CEO of CommerceBlock, shared a comment with Crowdfund Insider. In his opinion, there is a segment of finance that doesn't like being cut out of the moneymaking equation;
"The old guard are being cut out by ICOs which means the banks, VCs and lawyers are losing billions. No wonder they're upset. It's wrong to ban them because an ICO is just a way of crowdfunding investment for technology firms who choose to do it in cryptocurrency because that is their field.
Gregory says that ICOs make  it easier for companies to raise funds while freeing themselves from the "straitjacket of VC interference."
"Are there scams? Of course. But there are scams in every financial system from penny stocks to fraudulent gambling sites. It's too easy for critics to point the finger of blame at the technology and not the criminals who exploit every loophole in every kind of commercial environment. Investors take a risk by buying into ICOs just as they do buying equities, even though they are not securities. But they are offered far greater transparency. There is more they can vet with ICOs because you can look at the source code of the firm you are funding. You can download the product and play with it. In the stock market all you get is a brochure."
Gregory is of the belief that bashing ICOs is more about protecting one's turf;
"This is why it's more transparent and that's why VCs hate it. The VC model is all about the 1%. Only a multi-millionaire could invest in Facebook in 2009. With the ICO model, if you and I spot the next Facebook we can get in on it."
To be continued.

Sponsored Links by DQ Promote