China has banned initial coin offerings (ICOs) – the red hot method of raising money using cryptocurrency based tokens, according to a report by Reuters. The move was not unexpected as WDJZ.com reported on August 28th the Chinese government was considering the move to halt ICOs. The action was described as putting on the brakes so regulators could better understand the fast emerging ecosystem to raise money in these tokenized offerings.
Recently, several national jurisdictions have announced regulatory positions on ICOs. The US, Singapore and Canada have each made announcements stating these investments may be regulated and must follow existing exemption rules.
On September 1st, an unnamed Chinese regulatory official was quoted saying ICOs are "basically equal to illegal financing and should be banned as soon as possible."
The report stated that 43 China based platforms were offering ICOs. Since the beginning of 2017 it was estimated that China based ICOs had raised approximately 2.6 billion yuan backed by around 105,000 investors. There were also allegations of unlicensed offerings and acts of fraud.
ECNS reported earlier today that some platforms had suspended ICOs that may have been a preemptive move.
Li Yi, a Senior Research Fellow at the Internet Research Center under the Shanghai Academy of Social Sciences, commented in the Global Times;
"Virtual currency investment can turn into mass fraud, as with peer-to-peer transactions in the country, with much worse consequences as it is all done online."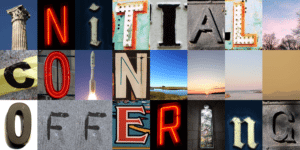 Yet the Chinese government may announce updated rules at some point in the future that allows for ICOs to occur. The report by WZDJ said new ICO rules may be announced before the end of the year. The same Reuters report said the ban did not impact Chinese investors that may participate in offshore ICOs.
The announcement has apparently impacted the price of various digital coins as the governmental move may further dampen the ICO market. As of this report, CoinmarketCap indicated BTC was down by over 5% and ETH had tanked 15.5% following the news.