N26, a digital-only challenger bank based in Germany, announced this week that it is planning to launch in the U.S. this upcoming year. The news comes less than two months after the company installed Mambu's software to power its online banking service.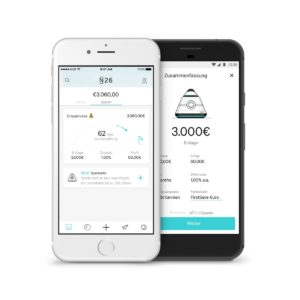 According to TechCrunch, N26's Co-Founder and CEO, Valentin Stalf, revealed at Money20/20 conference that the company is launching in the U.S. around mid-2018 and has already hired a group who is already working in New York. Stalf revealed to the media outlet:
"We've looked at the products in the U.S. and we figured out hat most of the banking products in the U.s. are even worse than in Europe."
As previously reported, N26 was founded in 2013 by Stalf and Maximilian Tayenthal. It claims to be Europe's first mobile bank with a full European banking license and it has redesigned banking for the smartphone by making it simple, fast, and contemporary.prior to receiving its full banking license in 2016, N26 utilized a partner banks platform. After its banking license was approved,  N26 used an in-house solution. But as utilization increased, the company decided to switch to Mambu's SaaS platform as a way to better manage its growth. It was already using Mambu for its loan product, a service that was installed in February 2017.
N26 currently operates in 17 countries, which are Austria, Belgium, Estonia, Finland, France, Germany, Greece, Ireland, Italy, Latvia, Lithuania, Luxembourg, Netherlands, Portugal, Slovakia, Slovenia, and Spain and currently employs 290 people. Since January 2015, N26 has been available for Android, iOS, and desktop. As of August, the company has attracted more than 500,000 customers to its platform.