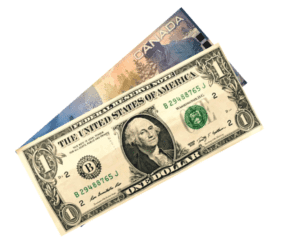 There are now 34 FINRA approved crowdfunding platforms leveraging Title III of the JOBS Act, widely called Reg CF. The number of Reg CF portals is inching higher having added 5 approved platforms since this past summer (after revoking Ufundingportal 's certification).
Under Reg CF an issuer may raise up to $1.07 million selling any type of security to anyone – not just accredited investors. Companies that use Reg CF must list their offer on an approved portal or a broker dealer. To date, over $52 million has been raised in about a year and a half since the exemption became actionable back in May of 2016.
The space has been dominated by a handful of platforms including, Wefunder, StartEngine, Indiegogo /MicroVentures, NextSeed, SeedInvest and Republic. But it is still early days for this young sector of alternative finance. Many of these platforms use other securities exemptions like Reg A+ and Reg D to provide similar services. As the funding cap has been fixed at a ridiculously low level, a good number of issuers do side-by-side Reg CF / Reg D offers to allow companies to raise the money they need.
So what has changed in the past few months?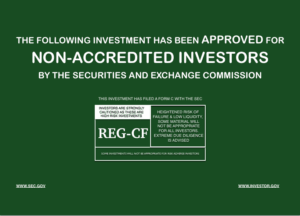 There is a new platform that is based in Canada, a first for the crowdfunding industry. Novea Capital appears to be poised to list securities that appeal to both US and Canadian citizens as a cross border crowdfunding site.
At least one platform has decided to call it quits even before it has launched. We are aware of a FINRA approved company that is currently looking for a buyer.
SmallChange is the first real estate platform to list a Reg CF offer for property. Expect more deals in the coming months from this Pittsburgh based business.
While many in the industry have hoped Congress would act to improve the highly prescriptive requirements to list securities under Reg CF, elected officials have been unable to do so. That does not mean it won't happen at some point in the future. Hope springs eternal and, eventually, either appointed or elected officials will act as they recognize it is their duty to engender a robust capital formation environment for all types of business.
| | Company Name | URL | City | State | | |
| --- | --- | --- | --- | --- | --- | --- |
| | Avonto | www.avonto.com | Cheyenne | WY | | |
| | Buy the Block | NA | Denver | CO | | |
| | Crowd Ignitiion | www.crowdignitiion.com | New York | NY | | |
| | CrowdsourcedFunded | www.crowdsourcedfunded.com | Chicago | IL | | |
| | EquityBender | www.equitybender.com | Coronoa Del Mar | CA | | |
| | First Democracy VC (Indiegogo) | www.microventures.com | Austin | TX | | |
| | Flashfunders Funding Portal | www.flashfunders.com | Sherman Oaks | CA | | |
| | Funding Wonder Crowd | www.fundingwonder.com | Miami | FL | | |
| | fundme.com | www.fundme.com | Murray | UT | | |
| | Fundpass | www.custvestor.com | San Francisco | CA | | |
| | Good Capital Ventures | NA | Massillon | OH | | |
| | Gridshare | www.gridshare.com | Portland | OR | | |
| | GrowthFountain Capital | www.growthfountain.com | New York | NY | | |
| | Hycrowd | NA | Jersey City | NJ | | |
| | Indie Crowd Funder | www.indiecrowdfunder.com | Los Angeles | CA | | |
| | Jumpstart Micro | www.jumpstartmicro.com | Bedford | MA | | |
| | Ksdaq | www.mrcrowd.com | Los Angeles | CA | | |
| | MinnowCFunding | www.minnowcfunding.com | Pasadena | CA | | |
| | Neighbor Capital | www.neighborcapital.org | San Francisco | CA | | |
| | NetCapital Funding Portal | www.netcapital.com | Lewes | DE | | |
| | NextSeed US | www.nextseed.com | Houston | TX | | |
| | Novea Capital | www.equifundcfp.com | Ottawa | CAN | | |
| | NSSC Funding Portal (SmallChange) | www.smallchange.com | Pittsburgh | PA | | |
| | OpenDeal (Republic) | www.republic.com | New York | NY | | |
| | Razitall | www.razitall.com | Basking Ridge | NJ | | |
| | SI Portal (SeedInvest) | www.seedinvest.com | New York | NY | | |
| | Sprowtt Crowdfunding | www.sprowttcf.com | Tampa | FL | | |
| | StartEngine Capital | www.startengine.com | Los Angeles | LA | | |
| | StartWise | www.startwise.com | San Carlos | CA | | |
| | Thrivera Ventures Fund | www.wunderfund.co | Cincinnati | OH | | |
| | Title3Funds.com | www.title3funds.com | Irvine | CA | | |
| | Trucrowd | www.us.trucrowd.com www.fundanna.com | Chicago | IL | | |
| | Venture Capital 500 | www.venturecapital500.com | Jacksonville | FL | | |
| | Wefunder Portal | www.wefunder.com | San Francisco | CA | | |
Sponsored Links by DQ Promote