Earlier this month, YieldStreet, an online marketplace for a diverse array of asset-backed investments, announced it has appointed Ivor Wolk as its first-ever general counsel. Now, Wolk is sharing details about his new role with the company.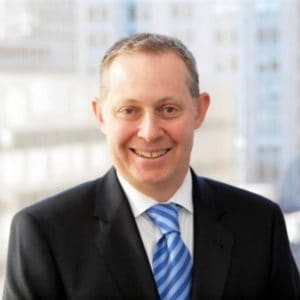 According to YieldStreet, Wolk most recently was partner with Cohen Tauber Spievack & Wagner in New York. He has held positions both in-house and with law firms previous to his recent appointment. He told Corporate Counsel he decided to move back in-house because he felt passionate about the New York-based company. Wolk reportedly stated he thinks YieldStreet's alternative investment platform is "changing the way wealth is created." He also noted:
"I am very interested in technology, and I believe that the future of wealth management lies in this area of fintech. I've lived and breathed all of these areas in various forms, so this was a perfect fit for me."
Wolk explained that 2018 is going to be "a very big year" for YieldStreet as it continues to grow, explaining that his role will be to ensure the company can scale efficiently, while also remaining compliant with relevant laws and regulations.
"We're also going to be exploring different investment products and vehicles as we grow."
As previously reported, YieldStreet launched in 2015 and is operating under Title II of the JOBS Act, which allows platforms to "generally solicit" offers to accredited investors. All investment opportunities listed on the YieldStreet platform are backed by collateral. YieldStreet also claims these opportunities have a low market correlation while generating a solid yield for investors. Some of the assets are backed by real estate portfolios, litigation finance investments or there is even a loan to an NBA player secured by the individual's contract.

Sponsored Links by DQ Promote