The European Crowdfunding Network (ECN), the leading advocacy group in Europe for all things alternative finance, recently published a paper entitled, "The European Dimension of Civic Crowdfunding." Specifically, the document discussed the potential for investment crowdfunding to boost economic effectiveness within the parameters of the European Structural and Investment Funds (ESIF).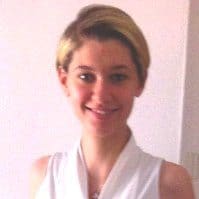 There are five different ESIFs that support the economic development of various industries. The main focus of these funds is to promote; research and innovation, digital tech, a low carbon economy, sustainability of natural resources and small business. All of these funds are managed by the EU member states in concert with the Commission.
The ECN paper highlights the benefits that may be derived from matching civic crowdfunding efforts with ESI Funds. In the opening pages of the paper authored by Francesca Passeri, Head of Advocacy of the ECN, there is a quote from the President of the European Association of Economic Development Agencies , Esteban Pelayo. He explains the current challenge:
" Most of the European Regional Development Agencies (RDAs) are promoting loans, guarantee schemes and venture capital to contribute to financing private investment. Financial instruments are being deployed to contribute to companies' competitiveness. However, there are still numerous challenges. Despite low interest rates private companies are facing important financial needs. Furthermore, from the point of view of RDAs, financial instruments are complex to manage and need continuous updating of the skills of the RDAs' staff. The purpose of this priority line is to help regional development agencies explore possibilities to increase the availability of funds for investments in economic growth."
The ECN believes implementation of a matching fund tool can amplify the impact of these funds. The ECN sees crowdfunding as an effective tool to engage citizens, enhance overall transparency while boosting capital efficacy. Additionally, platforms may be able to solidify their position as a valued tool in the capital formation process.
This is an interesting concept and one that could be effective in more closely aligning EU policy and individual investors who are too frequently far removed from supporting early stage businesses.  The ECN has committed to establishing a working group aimed at further distilling the concept with the long term objective of engendering a viable and valuable fund matching ecosystem.