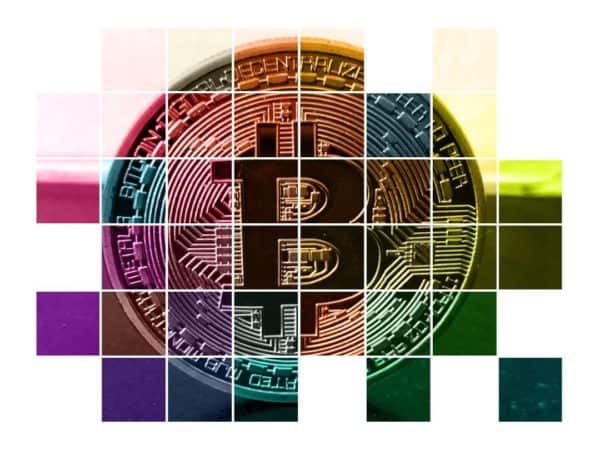 Bitcoin will accomplish a milestone hurdle this month as it begins to trade BTC futures and options thus legitimizing the cryptocurrency. While some naysayers continue to cast dispersion on digital currencies in general each step that Bitcoin takes into the world of traditional finance means it is more and more difficult to put the virtual genie back in the bottle.
Today, CBOE Global Markets announced the trading in Bitcoin futures will commence on Sunday, December 10th.
Crowdfund Insider recently reached out to Todd Kornfeld in the Financial Services Practice Group of Pepper Hamilton, who practices in the Blockchain – cryptocurrency space, to hear his perspective on the CFTC announcement from last week that saw the approval of BTC futures and options.
Our discussion is published below.
---
The CFTC announcement is a big step in further legitimizing Bitcoin. How do you interpret the statement on Futures/Options by the CFTC? Giancarlo said that Bitcoin is a commodity unlike anything the CFTC has dealt with in the past.
Todd Kornfeld:  The CFTC regulates futures and options on physical commodities, such as futures on oil or wheat as well as futures and options on financial products and broad based indices (all of which are considered commodities for regulatory purposes), such as interest rate futures, and equity market volatility products such as those based on the VIX.
BTC is a new product and it is "virtual." BTC futures are unlike futures that reference corn or wheat that are directly connected to tangible things and, more importantly, have been traded for hundreds of years in well developed markets.
BTC futures also are different from currency futures that are ultimately based on the taxing power of a sovereign nation, or futures on the weather that are based on readily observable events, or a VIX-based volatility future based on the pricing of options on the S&P 500 index.
BTC and BTC futures have none of these features. BTC IS different from the commodities that the CFTC has historically dealt with.
What are your thoughts on the added protection described by the CFTC?
Todd Kornfeld: Active regulatory oversight and information sharing among regulators and market operators should help to develop robust trading markets for BTC options and futures.
The CFTC may also be telegraphing that it intends to devote extra effort to overseeing BTC options and futures. That may be a good thing and may discourage so-called bad actors in the BTC markets.
This increased attention also means that BTC market participants should keep good records of their trading activities. When a regulator takes a wait and see approach, which is what the CFTC may be doing, they are not abdicating their duties.
Any future regulatory effort may not be applied only "prospectively": it might be applied "retroactively" in appropriate cases as well. BTC market participants need to assume that they will be called to task to demonstrate that their strategies and trades were not manipulative or abusive.
[clickToTweet tweet="Active regulatory oversight and information sharing should help to develop trading markets for $BTC options & futures" quote="Active regulatory oversight and information sharing should help to develop trading markets for $BTC options & futures"]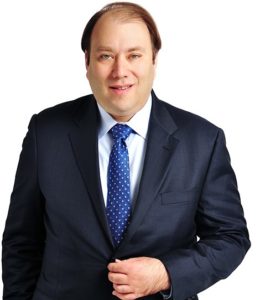 Any thoughts on institutional interest in the options / futures?
Todd Kornfeld: We are not professional investors, but we expect that there will be institutional interest in BTC options and futures.
Due to a variety of tax and investment company act constraints that generally apply to ETFs as well as the nature of BTC itself, it is yet to be seen if the SEC will get on the BTC bandwagon and allow the registration of vehicles that perform like ETFs and that are based on BTC futures and options.
We do anticipate that there may very well be market demand for such ETFs.
The market cap of BTC is still relatively small. Do you think there is (or has been) any market manipulation?
Todd Kornfeld: We have no way of knowing one way or the other, and can't really speculate.
Once the CFTC, NFA and the future and option exchanges begin their market surveillance, the answer to this question will become clearer as part of the regulatory and enforcement process.
Any predictions on the price of Bitcoin over the next twelve months?
Todd Kornfeld: No. We are neither investors nor investment advisers and we would have no basis for such an opinion.
What about other cryptocurrencies such as ETH? How will this impact competing digital currencies?
Todd Kornfeld: This sets the stage for the development of futures on such products, although the market for them is not developed as of yet.
Any comments on the recent statement by the Federal Reserve Vice Chairman Randal Quarles regarding cryptocurrencies? (IE -Digital currencies may not pose major concerns at their current levels of use, more serious financial stability issues may result if they achieve wide-scale usage)
Todd Kornfeld: No.