On Thursday, Overstock.com (NASDAQ: OSTK), its subsidiary tZERO and Siebert Financial Corp. (NASDAQ: SIEB) announced they have signed a letter of intent to enter into a partnership to offer deeply discounted online trading in the first quarter of 2018 when the transaction is slated to close.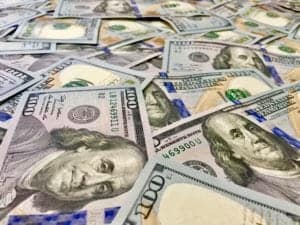 According to the companies, under terms of the agreement, any investor in America who accesses the Muriel Siebert & Co. Inc. portal at Overstock would be able to conduct online trading of US equities for $2.99 per trade through the platform.
In addition, Overstock plans to introduce a new tier to its Club O loyalty and membership rewards program to offer that elite membership level the opportunity for online trading at an even deeper discount of $1.99 per trade. While sharing details about the new partnership, Overstock CEO, Patrick Byrne, stated:
"There are multiple complementary facets of the two companies' trading ecosystems and today they align perfectly to deliver unmatched value to investors. Mickie Siebert showed that women can make it big on Wall Street, and women have always been an important part of Overstock's success too, so there is a correlation in our pioneering traditions. Just last week, Overstock and its subsidiary, Medici Ventures, signed the Parity Pledge vowing to empower women into leadership positions. With a significant majority of Overstock's loyal base being women, it is our distinct honor to partner with a legendary woman-owned firm led by Gloria E. Gebbia. Mrs. Gebbia exemplifies all that is great about the advancement of women in leadership and we are honored to deliver the lowest pricing to our growing user base with such a trusted and iconic partner."
Gloria Gebbia, majority shareholder and board member of Siebert Financial, then commented:
"We are pleased to partner with Overstock and its founder Dr. Patrick Byrne, who has been a visionary leader in e-commerce. We continue to uphold the enduring vision and legacy of founder Mickie Siebert with our focus on integrity and the safety of investments, as there is no substitute for understanding the cares and concerns of our clients. Together our efforts will be directed towards delivering quality products and services designed to serve the financial needs of our clients, which will always be our top priority."
The companies then added the partnership plans to introduce the rollout of new products and services such as Blockchain Trading, Crypto Products, and Robo Advisory, along with Free IRA products.